Entrepreneurs considering the UAE as their next business location must navigate a sometimes intimidating set of administrative tasks. Help from a locally based firm with extensive knowledge of the UAE business landscape can be really helpful. An agency like Connect FZ may mean the difference between completing these tasks quickly and putting them off entirely.
In this article, you will learn why Connect FZ is the best option for expats' company setup. For many reasons, more ex-pats choose this firm as their company formation partner than any other firm in the UAE. Let us take a look at them:
Breaking down the language barrier
Working in different time zones
Establishing trust
Availability of expertise
Basic steps to choose the right company formation agency.
Reasons to use company formation agents.
How can Connect FZ help you?
1. Breaking down the language barrier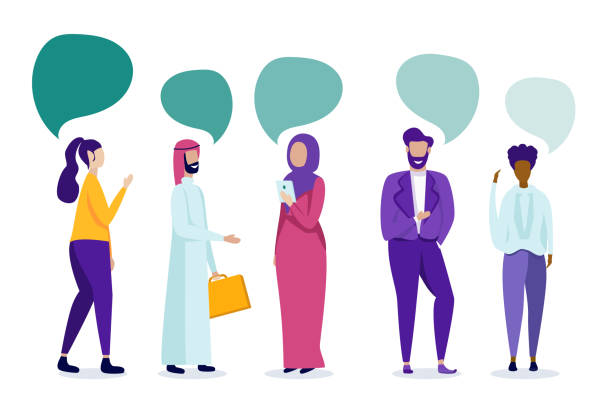 Good command of Arabic or English is required when dealing with UAE authorities. Setting up a business requires an understanding of several critical details. If those details are misunderstood, your application for company registration, visas, or any other important paperwork will fail.
The United Arab Emirates is a strategically located trading hub between Europe, Asia, and Africa, and it is home to over 200 nationalities. Expats from all over the world (not just English-speaking countries) are eager to establish themselves in this expanding economy.
If language is a barrier for you when attempting to establish a business in the UAE, you will inevitably face delays and potential misunderstandings. As a result, they may derail your startup plans entirely. What you require is a local partner to handle the communication.
1.1 We are fluent in your language
When you hire Connect FZ as your company formation specialist, our expert advisers become your partners. They will guide you through the process confidently and knowledgeably. Our advisers are fluent in more than 30 languages.
That means we can always assign you an adviser who will speak to you in your language. Hence, he or she will explain every detail of your company formation without ambiguity. This is very reassuring to our clients, and the results speak for themselves.
In addition, our agency can assist you when it comes to Dubai Free Zones. In this way, we can show you their benefits and more.
2. Working in different time zones
The working week is one of the most significant cultural differences between the UAE and other parts of the world. This is observed from Sunday to Thursday in the UAE, rather than Monday to Friday. Government offices here work a seven-hour day, but this is reduced by two hours during the holy month of Ramadan.
Working around these hours from abroad is unavoidably difficult for ex-pats. The UAE is four hours ahead of UTC or Greenwich Meantime, which puts it
Four hours behind Beijing and Hong Kong.
Three or four hours ahead of the United Kingdom (depending on the time of year).
And eight hours ahead of New York and Washington.
As a result, having a local agent working for you can help ensure that appointments and deadlines are met on your behalf.
2.1. We work around your schedule
At Connect FZ, we not only offer the possibility to ensure that your company formation fits in with the UAE working timetable; but we also work with your schedule to ensure that all of our communications take place when you are at work.
Our clients appreciate it a lot. This is because it allows them to conduct business at times that are convenient for them before moving to the UAE.
3. Establishing trust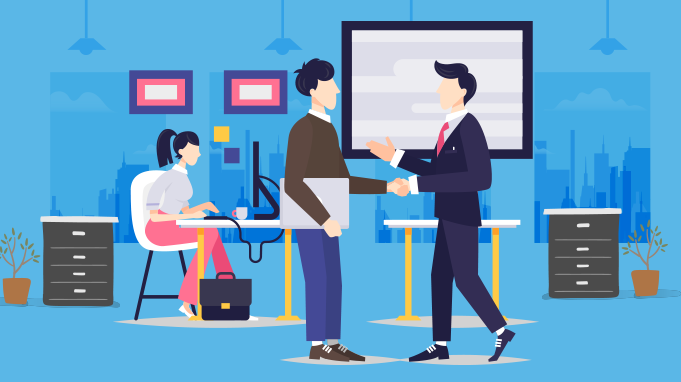 Trusting a local agent with your business formation while you are out of the country requires complete trust in that agent. You must first believe that they have the knowledge and experience to do a good job for you. Then you must have faith in them to do what is required when it is required.
Aside from that, you must be able to trust them to complete the task efficiently and without wasting your time or money. After all, this is a very hands-off relationship; and you are putting a lot of trust in someone you cannot keep an eye on 24 hours a day, seven days a week.
3.1. Thousands of people have placed their trust in us
The track record of a company is the best indicator of its dependability. Over the last two decades, Connect FZ has assisted over 15,000 businesses in establishing themselves in the UAE.
We build trust with our ex-pat clients from the beginning by collaborating with them and developing a close understanding. As the company grows, our performance, communication, and results contribute to the development of that trust.
Many of our clients continue to work with us long after they have become familiar with our added value business services.
4. Availability of expertise
The formation of a company is more than just taking care of the administration. A thorough understanding of the UAE regulatory and business landscape adds enormous value; such as speeding up the formation process, avoiding pitfalls, saving money, and selecting the best location.
Legislative changes, new trends, upcoming events, and other such factors can all have an impact on your chances of success. You want a company formation partner who has been monitoring the situation for years and is aware of where the best opportunities exist.
On the other hand, we can help you to get many types of licenses in the UAE. These may be a trade license, consulting business license, foodstuff trading license, gold trading license, or a restaurant license.
4.1. We are your guide to the UAE
Connect FZ has assisted in the establishment of more ex-pat businesses here than any other company. Our knowledge ranges from the administrative procedures involved in registering, and licensing your business to the support services involved in assisting you in becoming established.
Tax advisory, staff outsourcing, visa and driving license applications, banking services, and payroll services are among our value-added services.
5. Basic steps to choose the right company formation agency
A company formation firm establishes a company on behalf of its client. The company has a team of experts who specialize in business formation. Additionally, they make it a priority to assist their clients in establishing their businesses in new markets.
The team at the company formation agency makes every effort to assist, guide, and support all of their clients during this difficult time. So, when you are starting a business, it is always a good idea to seek advice from experts.
In this case, the experts will be the company formation firm; where you will meet with them and hire a company formation agent who will assist you and help you through the process. The most important decision to make now is how to select the best company formation agent.
5.1. Charges are clearly stated
When it comes to selecting the right company, this is one of the most important factors to consider. A company that clearly states its fees and does not have any hidden fees can be trusted to form your company.
5.2. Provides straightforward solutions
Because company formation is a difficult task, choose a company formation agency that provides you with a simple and direct solution to your problems and queries. They must ensure that the process is simple and easy to understand for you.
5.3. Provides a free consultation
Firms that offer free consultations are preferable because it demonstrates that they are not interested in your money, but rather in assisting you and making you happy with the work they have completed.
When you meet the team for a free consultation, they will provide you with satisfactory answers; and you will be able to judge their work ethic and make a more informed decision.
5.4. Online evaluations
Always check the firm's online reviews before making a final decision. These are reviews from actual customers; so if they have given positive feedback, it means that they are capable of doing what they say.
Connect FZ is an excellent company formation firm that meets all of the criteria listed above. They have a dedicated and skilled team on board. With their global presence and large clientele, they know how to satisfy all of their customers.
6. Reasons to use company formation agents
6.1. Agents who help with company formation save you time
A well-established company formation team can save you valuable time during the setup process. Time is the perennial all-important commodity for business owners, and when company formations teams can help you save an abundance of time for your set-up; it is no surprise that going with a company formation team is the way to go.
Company formation teams will process applications as quickly as possible. In fact, their USP is to assist business owners in forming a company as quickly and accurately as possible.
Company formation teams handle the numerous administrative processes, allowing for a faster formations process.
6.2. Agents who help with company formation save you money
Company formation teams that are well-established and experienced will offer a variety of company formations packages to meet your requirements. You will invariably find a package that fits your needs and budget.
6.3. Agents for company formations create a straightforward online application
If you register a company without the assistance of a company formation team, you must complete a form (online or via post, depending on the type of company you set up). This is not only a lengthy form, but it is also time-consuming and contains jargon that may be unfamiliar to new business owners.
Business owners who use company formation agents, on the other hand, must complete a simple online application form that takes only a few minutes. It is jargon-free, and the team is always available to answer questions and assist you with completing the form.
6.4. Any type of business setup is handled by company formation agents
Company formation agents provide a variety of incorporation packages that allow for a variety of online registrations, including:
A private company with a variety of share classes.
A Company that sells customized or one-of-a-kind items.
Partnership with limited liability (LLP).
Company with a guarantee.
Charity organization.
Company with the right to manage (RTM).
If you choose to register a company yourself, the above types of company registrations will be unavailable. This is because they only allow the online incorporation of limited companies with ordinary shares and Model articles of association.
To form a different type of company, issue multiple share classes, or adopt altered or bespoke articles; you must use a form to incorporate your company via post. Postal applications take at least 8-10 days to process and approve.
7. How can Connect FZ help you?
More ex-pats in the UAE choose Connect FZ as their company formation partner because we take the burden off their shoulders. Hence, we can certainly provide them with complete peace of mind. We have honed our services over the last twenty years to meet the needs of ex-pat entrepreneurs, and the results speak for themselves.
If you are considering doing business in the UAE, you know who to contact. We can assist you in setting up a business in any of the UAE Free Zones. Dubai Free Zones are highly popular among investors, being JAFZA and DAFZA  the favorite among ex-pats investors.

Would you like to contact us to obtain more information on why Connect FZ is the best option for a Free Zone company setup? Therefore, if you have any questions, you can email us at contact@connectfz.com. When you do, you will talk to one of our representatives who will answer your questions.
Visit thetalentpoint.com and apply if you are seeking a job. In addition, we are not going to store CVs and resumes that you send to contact@thetalentpoint.com. Do not doubt that you will work with the best team in the UAE.