The UAE and India have a great relationship. The UAE-India Investment Forum is a project to improve both countries' economies.
In this article, you will learn everything about what the UAE-India Investment Forum is. Let us now observe the following points:
An overview
Who will be at the event?
What is the event about?
What are the main benefits?
Sponsors and speakers
What is the UAE-India relationship like?
Deals with Israel and Indonesia are on the way
How can Connect FZ help you learn more about the UAE-India Investment Forum?
1. An overview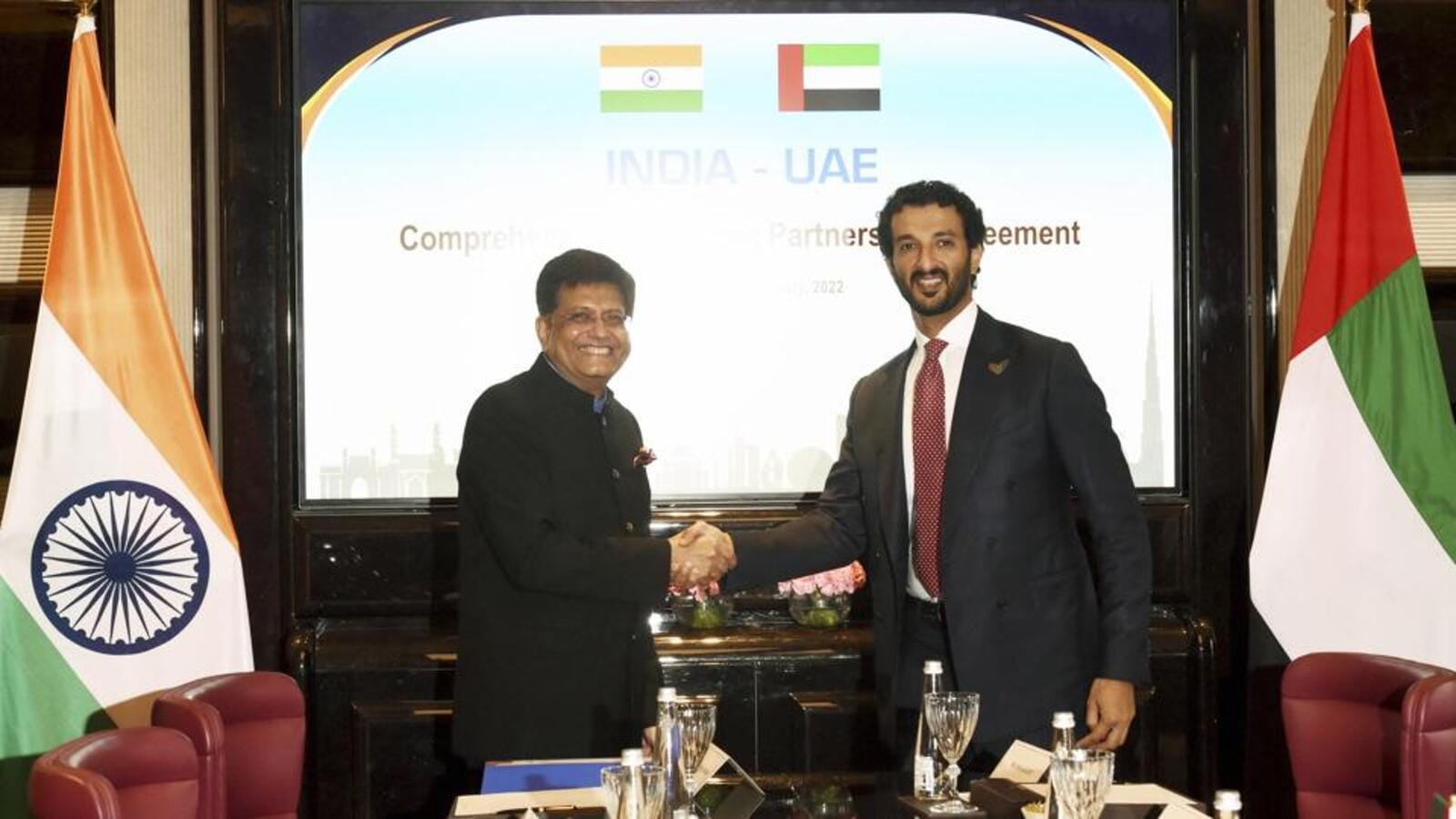 The UAE Ministry of Economy and the Consulate General of India in Dubai have both given their support to the major event. The forum will be an ideal venue for discussing new opportunities and the potential to attract investors from:
Sovereign wealth funds.
Large corporations.
Diverse sectors and industries.
Hence, the event will cover a variety of topics, including the strategic importance of the Comprehensive Economic Partnership Agreement (CEPA); the start-up ecosystem; bilateral food security;  information technology; and lastly, healthcare partnerships.
2. Who will be at the event?
Some of the top business leaders that will speak at the forum are:
The UAE's Minister of State for Foreign Trade, Dr. Thani bin Ahmed Al Zeyoudi.
The UAE's Ambassador to India, Sunjay Sudhir.
And the Indian Ambassador to the UAE, Dr. Aman Puri, Consul-General of India in Dubai.
Ambassador says that Cepa will open the door to a plethora of trade and investment opportunities. In the next five years, they expect bilateral trade to reach $100 (Dh367) billion. The agreement is futuristic, comprehensive, and ambitious, with comprehensive coverage of a wide range of sectors and commitments, including over a hundred sub-sectors in:
Services, intellectual property rights (IPR).
Government procurement.
Digital trade.
Telecommunications.
Additionally, he says that it is the quickest free trade agreement ever negotiated between any two countries, taking only 88 days, a reflection of the trust and confidence our countries have in each other.
The groundwork has been laid for a new era of prosperity between the UAE and India. Simply put, this agreement represents a paradigm shift.
On the other hand, Nikhil Nanda, MD at Svendgaard says that it is a source of pride for him to be a part of the strategic relationship that India; plus, the UAE is cementing with much larger trade deals and pacts. They will be participating to further enhance the great nations' untapped potential.
3. What is the event about?
Shaima Sharif Alaydarous, Director of the UAE's Ministry of Economy's Trade Negotiations and International Organizations Department said something about it. He said that the UAE-India Investment Forum 2022 comes at a critical juncture in both countries' efforts to ratify the recently signed historic trade agreement.
The economies of India and the UAE are highly complementary, and there is much they can offer one another as they embark on a new era of cooperation and collaboration. Thus, the agreement provides significant benefits to people in both countries across a wide range of industries.
Now is the time to put this new agreement's promises into action and provide businesses with the tools they need to usher in a new era of prosperity. Platforms like this are the best place to start.
On the other hand, it is good for you to know that Connect FZ can help you set up your company in Dubai's free zones, such as JAFZA, DAFZA, DSO, DWC, and DMCC.
4. What are the main benefits?
The event comes on the heels of the UAE and India signing the CEPA on February 18; and is expected to go into effect this year on Labor Day (May 1).
So, it will open up a wide range of opportunities for India in industries such as plastics, furniture, agricultural, and food products. Additionally, they expect that the trade agreement between the UAE and India generate 1 million new jobs.
In addition, the United Arab Emirates is India's third-largest trading partner. So, this trade agreement will allow both countries to strengthen their economic ties by:
Removing trade barriers.
Increasing FDI flows.
And creating opportunities for small and medium-sized businesses.
Hence, tariff removal or reduction, simplified customs procedures, access to government contracts, and new opportunities for professional services will benefit exporters. On the other hand, you should note that we offer business setup services in Dubai Mainland and many other locations in the UAE.
4.1. Other key benefits
In a significant win for India and a first in the CEPA agreement, the UAE has agreed to automatically register and market medicines in India; this is if they receive regulatory approval in developed countries such as the United States, the European Union (EU), the United Kingdom (UK), and Japan.
The agreement also includes a permanent safeguard mechanism that can be used in the event of a sudden increase in imports; as well as strict rules of origin that will prevent products from other countries from passing through the CEPA route.
5. Sponsors and speakers
PolicyBazaar.ae, FICCI, InvestIndia, Virenxia, CARS24, Allana, and Bank of Baroda are among the sponsors of the UAE-India Investment Forum. Top industry speakers include Udaan co-founder Sujeeth Kumar; he will be a part of the Indian Start-up Ecosystem, as well as PolicyBazaar.ae CEO Neeraj Gupta.
Priya Rawat, Chief Operating Officer (COO) of Invest India, and Rajeev Kumar, Vice-Chairman of Niti Aayog in India will moderate the discussion.
Additionally, Sanjeev Kumar, chairman and managing director of TCIL, Government of India, and director (Projects), will discuss infrastructure projects for both countries.
There will be Sriranga Sampathkumar, Vice President (VP) and General Manager (GM), the Middle East and Africa, Infosys; and Shivendra Singh, VP, and head responsible for Global Trade Development at NASSCOM. They will lead discussions on how the IT sector will unlock growth opportunities and drive innovation for firms in both regions.
Binu Parthan, head of regions at the International Renewable Energy Agency (IRENA), Nawal Alhanaee, director of the Ministry of Energy and Infrastructure's Future Energy Department, and Martin Nagell, CEO's advisor at Masdar will be on the Energy Innovation Ecosystem panel.
6. What is the UAE-India relationship like?
The UAE and India have bilateral relations that they mark by strong bonds of friendship based on long-standing religious, cultural, and economic ties. Under the leadership of the UAE and India's Prime Minister, Narendra Modi, relations are reaching new heights.
Mutually reinforcing economic visions and aligned geopolitical perspectives have laid the groundwork for a more robust and promising alliance between India and the UAE.
6.1. The economic route
As we have been discussing, on February 18, 2022, the UAE and India signed the historic CEPA (Comprehensive Economic Partnership Agreement). This is a precursor to future economic cooperation between the two countries and a significant boost to bilateral relations.
One of CEPA's key agendas is to increase bilateral trade in non-oil goods to USD 100 billion over the next five years. The CEPA will facilitate bilateral investments, resulting in gains in labor-intensive industries such as textiles, gems and jewelry, leather goods, and food processing.
The agreement will also make it easier for India to enter into similar trade agreements with other GCC (Gulf Cooperation Council) countries. Furthermore, under CEPA, approximately 90% of export products and 80% of trade lines from India to the UAE will be duty-free.
Hence, over the next 5-10 years, zero-duty access for Indian products to the UAE is expected to increase to 97 percent of UAE tariff lines or 99 percent of Indian exports by value.
6.1.1. More about the CEPA agreement
They expect the CEPA agreement increases job opportunities in the UAE market. It is especially noteworthy given the largely Indian workforce employed in the UAE; this is flourishing thanks to the great opportunities provided by the great leadership. So, the ease of doing business in the UAE for Indians would be improved as well.
In addition, CEPA would allow Indian generic medicines to be automatically registered and marketed within 90 days of approval in developed countries. Under the terms of the free trade agreement, India will provide duty concessions on gold imports from the UAE;  while Indian jewelers will have duty-free access to the UAE market.
It is significant because their trade accounts for 16% of the global trade in diamonds, gold, and jewelry. Another important aspect of the CEPA is skill cooperation. Both the UAE and India have agreed to collaborate to ensure that the UAE labor market skill needs from India are met through workforce training programs.
6.2. The diplomatic route
Recent progress in relations between the UAE and India stems from broad compatible outlooks on geopolitical relations; and shared concerns for regional and international peace and security. Both countries agree that the security of the Gulf and the Indian Ocean are inextricably linked.
Both leaders recognize the dangers and threats posed by violent non-state extremists. This shared understanding between UAE and Indian leaders serves as a foundation for dialogue and concrete defense cooperation systems in:
Maritime security.
Counterterrorism.
And other areas.
The CEPA also stipulated that the two countries would collaborate in areas such as vaccine research, production, and the development of reliable supply chains. Furthermore, the UAE entities would increase their investments in rapidly expanding India's health infrastructure.
Additionally, the UAE and India recently abstained from voting on United Nations Security Council (UNSC) resolutions criticizing Russia for its invasion of Ukraine; this demonstrates a recent unification of global positions.
6.3. The path of social and cultural coexistence
It is not new that Indians of various professions are currently working and living in the UAE. The formation of the India UAE Cultural Council was motivated by the desire to strengthen relations and coexistence between both cultures.
This council, which was formed following the historic CEPA between the two countries, will aim to witness and facilitate a plethora of cross-cultural exchanges between the two countries.
The agreement to form the cultural council is one of several partnerships announced by His Highness Shaikh Mohammad Bin Zayed Al Nahyan, Crown Prince of Abu Dhabi and Deputy Supreme Commander of the UAE Armed Forces, and Indian Prime Minister Narendra Modi in a Joint Vision Statement.
The council has to promote various arenas of shared territory and facilitate and promote cross-cultural exchanges and cultural projects and exhibitions.
Hence, both countries are also set to explore the shared cultural heritage to pave the way for future collaborations; this is through the establishment of the new council.
7. Deals with Israel and Indonesia are on the way
The latest agreement comes amid a frenzy of diplomatic and economic activity in the UAE. The UAE signed a similar economic pact with Turkey, seeking to repair regional ties to boost its economic recovery. The UAE is also nearing completion on agreements with Israel and Indonesia; and plans to strengthen bilateral trade ties with the Philippines in the coming year.
Al Zeyoudi said that they are almost finished with their Indonesian counterparts, and they are hopeful that it will be signed before the end of the Expo. They are now in their fourth round of talks with our Israeli counterparts, and our goal is to have it finalized by June, he added.
Hence, the trade agreements come as the UAE seeks to strengthen its position as a primary business and trading hub in the region; as well as to accelerate its economic diversification efforts in the face of rising competition from Saudi Arabia.
So, they will continue to maintain their regional and global leadership in trade and as a trade hub. They are very optimistic about 2022, and they are very optimistic that (the UAE-India CEPA) will add to the current growth model.
8. How can Connect FZ help you learn more about the UAE-India Investment Forum?
Without a doubt, this is great news for Indian investors. All these will help the country grow. Therefore, the UAE-India Investment Forum will bring amazing things. Also, with us, you will have the best and quickest company formation services in the country. You can even refer a friend and earn cash rewards!

Would you like to contact Connect FZ to obtain more information on the UAE-India Investment Forum and other business-related news? If you have any questions, call us at +971 43 316 688. You can email us at contact@connectfz.com. Our advisors are ready to help you with anything you need.
Also, you can go to thetalentpoint.com to find the most suitable opportunities for employment in your area. You can also send your resume to contact@thetalentpoint.com.