Storage and warehousing services are essential for a variety of businesses, and in the United Arab Emirates, you will find several logistics companies that provide these important services for many different businesses. You will also discover the elements that drive demand for warehouses in UAE, which have transformed warehousing into a vital element to do business efficiently.
In this article, you will learn everything you need to know about storage or warehousing services and the factors that are driving demand for warehouses in the United Arab Emirates in the current times. Moreover, it will be necessary for you to learn about this affair if you desire to establish a business in the country, even more if it is one that requires warehousing services. Let's observe:
1. What are warehousing and storage services about?
2. What is the main factor driving the demand for warehousing services in the UAE?
3. Growth of warehousing services and e-commerce in the last few years.
4. Where to start a logistics and warehousing business in a UAE free zone?
5. How can Connectfz help you obtain more information regarding warehousing in the UAE?
1. What are warehousing and storage services about?
As you may deduce by its name, warehousing and storage are services requested by companies to store their goods and products in buildings that are officially known as warehouses. These services are provided by warehousing and logistics companies for other companies. It provides many benefits for those businesses that depend on these services to keep an efficient business operation.
Although warehousing and storage may share similar functions, there might be some others that are different, and here you can learn what are these differences and the main functions that each service performs along with the benefits they can give to the businesses that request warehouses in UAE.
Here you can read a detailed guide regarding company set up in the UAE to learn how to establish your business in the country.
1.1. Differences between warehouse service and storage service.
Storage has the main function of preserving materials, products, finished goods, and stock in a particular place until these elements are required. Storage also means that the items will not be used in the short term; therefore, these items that are not being currently used are stored until they are used in the future. Besides, storage can be done at several places, like small rooms that are usually known as storerooms, or special buildings known as warehouses.
On the other hand, warehousing is a type of storage facility in which the items are stored in distinctive structures, which are also known as warehouses, but in these places, the items are protected. In this case, warehouses have the function of preserving the quality and quantity of the items, remaining intact during their stay in the building.
1.2. Types of storage services and benefits that storage provides.
Among the main benefits that you can obtain from storage services, you will be able to find these:
A continuous flow of goods and products in the market is ensured.
Balancing demand and supply mechanisms to cooperate with the stabilization of prices.
Provides protection for items from deterioration.
Provides income and employment through price advantages.
There are five types of storage services for companies, which are static, dynamic, semi-automatic, automated systems, and underground (this last one is recommended for companies related to agriculture).
1.2. Types of warehousing services and benefits that warehousing provides.
As for warehousing benefits, you can find the following ones:
Maximum storage space and protection of quality and quantity of the items.
Guarantee of safety requirements, including humidity, temperature, and insulation.
Facilities for blending, grading, processing, packing, and many others, for sale purposes.
Receipt for the goods kept to the owner of the items.
There are also five types of warehousing services, including private, public, automated, climate-controlled, and distribution center (in this last one, items are stored for a short time).
Here you can learn some important facts regarding import and export procedures in Dubai free zones.
2. What is the main factor driving the demand for warehousing services in the UAE?
Currently, the demand for warehouses in UAE is increasing due to the main element that has become a popular market in the last few years. This factor that is the cause of the increasing demand for these services is e-commerce. It is now known that online shopping and e-commerce have been driving the expansion in the warehouse leasing market, but why? Let's find that out.
The increasing popularity of e-commerce has been a benefit for the United Arab Emirates, a country that is known for having the world's highest mobile penetration, a high purchasing power per capita, and large consumer spending, which are also some of the factors that are driving demand for warehouses in UAE.
Due to the e-commerce upward trend that is relevant nowadays, warehousing services in the country have become a lucrative business that can take advantage of the situation and grow even more. The digital era is definitely a favorable element too to make warehousing companies in UAE more profitable and successful.
2.1. Correlation between e-commerce and warehousing.
Due to the experience that e-commerce has provided to its users, many investors and entrepreneurs have invested a lot in this specific business sector. The popularity of e-commerce increases every day, and even a new free zone was launched in the United Arab Emirates especially focused on this business sector.
And as the e-commerce industry grows every day, the warehousing business grows too, and over the years, many different types of warehouses in UAE have been created to fulfill other sectors' needs, including e-commerce. You will be able to find that these new warehouses were also created to focus on several aspects, including customer facing, centralized return centers, high ceiling facilities, warehouses flow, on-demand warehouses in the country, and many more.
The main reason why e-commerce is considered a powerful influence that increases the popularity of the warehousing industry is that it requires warehouses to store their merchandise, raw materials, and everything related to it. To conclude this point, the e-commerce industry can be developed and it runs effectively if high-quality warehousing services are involved in its operations.
Here you can learn how to run a free zone business in Dubai Mainland successfully.
3. Growth of warehousing services and e-commerce in the last few years.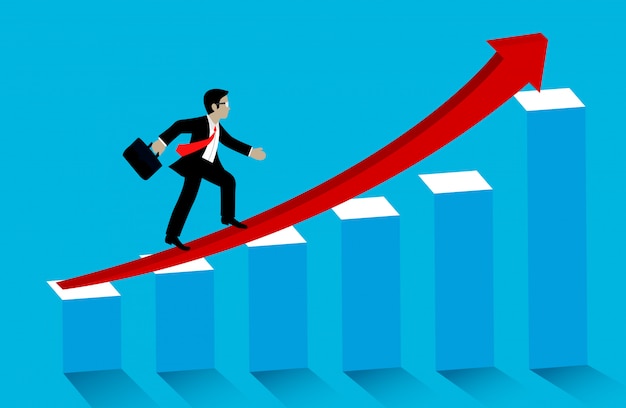 Technology has changed the way of doing business for everyone (including distributors, sellers, and customers) in the current times. As result, logistics companies that provide warehousing services in the UAE have become more profitable. According to the UK-based consultancy firm BMI (Business Monitor International), in the UAE, the average annual online spending per person is $300, in the meantime, it is $90 in Saudi Arabia and it is $94 in France.
These statistics prove that the United Arab Emirates has become a leading market player in the logistics industry. In the country, logistics not only include warehouses in UAE, but also inventory management, packaging, handling, and transportation, although it is known that the warehousing services are the most important in the industry.
As for e-commerce, there is data that was gathered and published by Visa, showing that cards are gaining popularity over cash, along with digital and card transactions. In 2018, around 70 percent of card transactions were recorded in the UAE, while in 2017 only 68 percent were recorded. Regarding cash during that same period, it came down from 22 percent in 2017 to 15 percent in 2018.
A clear example of e-commerce boosting the logistics and warehousing industry is the e-commerce giants such as Amazon and Noon, which have established their own warehouses in UAE and a delivery network. These e-commerce companies have recognized the importance of efficient and reliable logistics systems and warehouse space to ensure success.
Here you can learn about our top 10 small business ideas to start your company set up in Dubai.
3.1. What factors are boosting the e-commerce industry nowadays?
It is more profitable and comfortable for everyone to buy online and this is the main reason why consumers are satisfied with nowadays buying methods. There are actually four specific reasons why e-commerce is growing more profitable every year, which are the following ones:
There is no need to buy online at a specific time since online shopping is available all the time. 24/7 availability is one of the greatest advantages that e-commerce provides. The only requirement is having a phone, laptop, or tablet with a stable Internet connection.
Purchasing products online is convenient for those who have a busy schedule and, therefore, have no time to visit physical stores.
Consumers can find a wide range of offerings, promotions, and discounts when shopping online, and this makes people check on many platforms to find the best deals and promotions.
Advanced websites and mobile apps make possible an excellent online shopping experience for consumers.
4. Where to start a logistics and warehousing business in a UAE free zone?
If you desire to open a logistics and warehousing company in any of the UAE free zones, what you need to do first is choosing in which of the available free zone you will establish your business. Here you can see some of the logistics business hubs in which you will find an entire list of warehouse companies in Dubai that are currently operating:
Dubai South Free Zone: there is an area that was specially built for this business, which is known as Dubai Logistics City. This district is home to many logistics firms dedicated to providing high-quality warehouse services and more.
Jebel Ali Free Zone (JAFZA): it counts on an air-sea-land logistics corridor that permits a smooth movement of cargo from sea to air, and there is no need of having customs checks to put it in prime position.
Dubai Airport Free Zone (DAFZA): it is the perfect location for those logistics companies that are specialized in air-based operations. It is known for being a traditional location for many international logistics companies.
Once you choose the most suitable location to establish your company, it would be time to start building it. With a professional business partner, the information you need, and the required documents you must gather to set up a company in the UAE free zones, your business will be able to achieve success, and even more if warehousing services are on-demand nowadays.
Here you can learn everything you need to know to set up your company in Sharjah Airport International Free Zone (SAIF).
5. How can Connectfz help you obtain more information regarding warehousing in the UAE?
Having a business by your side during your company set up in the United Arab Emirates is a great advantage that will boost your business in a matter of time, and with the Connectfz team's helping hand, you can be sure that you will achieve your goals without having the need of spending too much money or time.
You can ask for our professional tips and guidance to establish your company's structure efficiently and with the best systems and operational methods. Besides, you can request our UAE market entry services to reach success quickly too. If you already have a company in the country, you can request any of our many services that will increase the efficiency of your company's most important functions.
Among our most outstanding services, you will be able to find HR consultancy services, banking services, payroll services, and many more. If you need to hire new employees, you can skip the hiring process by requesting our recruitment services or staff outsourcing services.
Would you like to contact Connectfz to obtain more information regarding warehouses in UAE? If you have any question, do not hesitate to call us on +97143316688 or email us at info@connectfz.ae, and you will talk to one of our representatives that will gladly answer all of your questions.