Dubai, as one of the places preferred by businesspeople, offers a variety of business licenses for different companies. In fact, investors and entrepreneurs can obtain their licenses from the Department of Economic Development, known as the DED license. However, before applying for this license, it is necessary to be aware of the activities it covers.
In this article, you will learn everything you need to know about the DED trader license and the application process. Furthermore, we will explain other details related to this license, including the different activities it covers and its cost. Thus, let us observe:
1. What is the DED activities list in the UAE?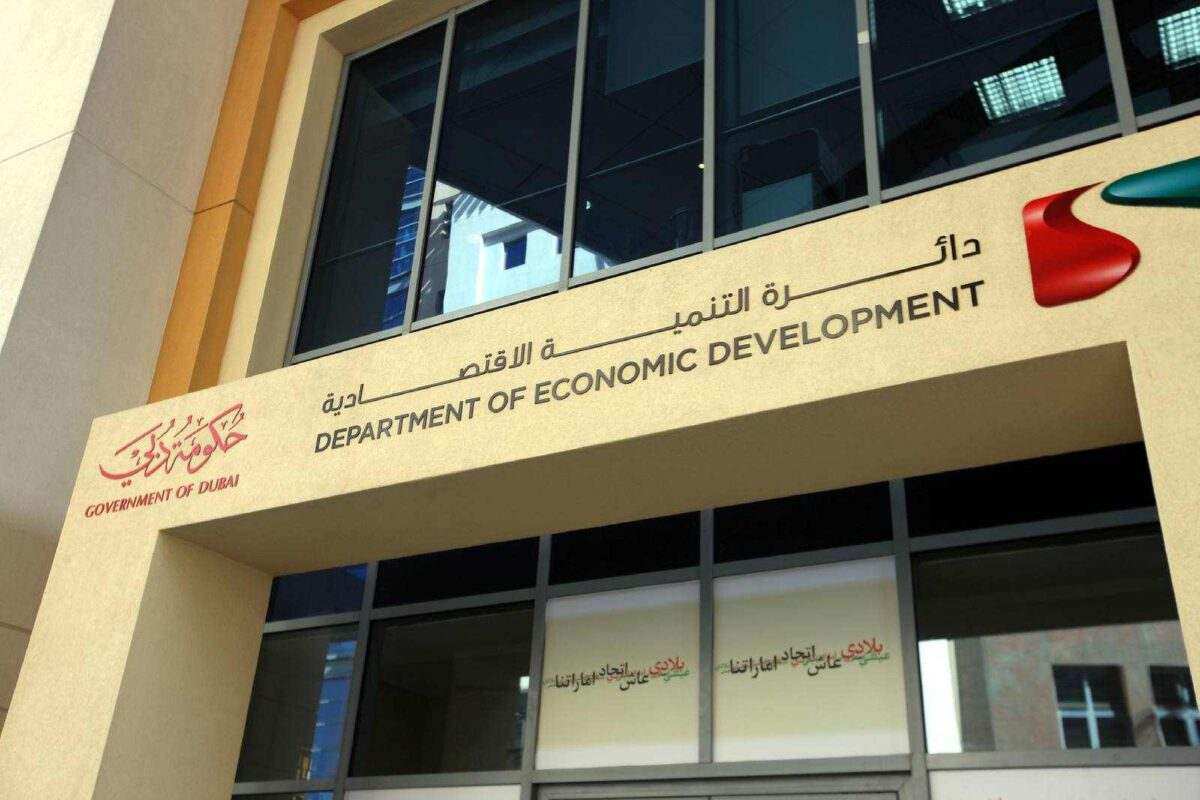 The Department of Economic Development (DED) is a government entity in Dubai that regulates the emirate's economic agenda. Besides, it also aims to speed up Dubai's economic growth by applying strategies and implementing suitable policies. Furthermore, this entity issues three different types of business licenses, which are the following:
1.1. Commercial License
With a commercial license, you can carry out the following activities in Dubai:
Communications and broadcasting.
Video and audio recordings.
Passenger transportation and car rental.
Brokerage business.
Trading and distribution of different products.
Theaters and cinemas.
Facility administration.
Rental services.
Postal service.
Buying and selling livestock.
Investment.
Insurance.
Rental of office spaces and electronic equipment.
Perfumery.
Services for packing.
Property investment.
Motor vehicle and motorcycle trading.
Cleaning and surveillance services.
Supermarket and stores.

1.2. Industrial License
With an industrial DED license, you will be able to perform the following activities:
Manufacturing.
Machines and appliances.
Food processing.
Woodworking and wood products.
Steel fabrication.
Generation/Transmission of electricity.
Fabrication of textiles and products.
Production of petroleum products.
Motorcycles and replacement parts.
Chemical manufacturing.
Gold and precious stone cutting.
Garment and rug.
Ship construction.
Waste collection and disposal.
Plastics manufacturing.
Glass repair and lens cutting.
Eyeglasses production.
Leather products manufacturing.
Lastly, paper products manufacturing.
1.3. Professional License
Among the activities that a professional DED license allows, you can find the following:
Accounting and finance consultancy.
Agriculture and soil consultancy.
Animal welfare society.
Forum of businesspeople.
Also, the business advisory council.
Management consultancy.
Business advisory council.
Facilities management organization.
Marketing and information.
Hospitals and rehab facilities.
Insurance consultancy.
Beauty salons.
Legal assistance.
Translation and typing.
Representative offices.
Finally, social clubs and activities for social work.
2. How can you obtain a DED license?
Thus, if you need to obtain a DED trader license in Dubai, you must follow these steps for the application process:
First, choose a Free Zone or Mainland in Dubai to set up your business.
Then, select a company structure depending on the activities you desire to carry out.
Subsequently, gather and submit all required documents to apply for your DED license.
Lastly, pay the necessary license fees and get approval from the pertinent authorities.
Once you have completed all these steps, you will receive your license. As a result, you can start operating your business in Dubai.

3. How much does the DED license cost?
Before applying for your license, you should find out the exact DED license cost. On one hand, the cost of obtaining this document can vary between AED 15,000 and AED 50,000. However, keep in mind that the cost will depend on the business activity that you choose.
On the other hand, there are also some fees you must pay for issuing the license. For instance, there is the trade license certification, which costs between AED 620 and AED 2,000. So, it will mostly depend on the characteristics of your trade name. Furthermore, there are other costs that you should take into account, including office space rent and attestation fees for legal documents.
4. Obtain the business license you need with Connect FZ
Getting your DED license is one of the steps that you must complete during the business setup process. Nevertheless, if you have Connect FZ as your partner, applying for a suitable business becomes easier and straightforward. Besides, our specialists can also help you complete the rest of the company setup process in Dubai or the UAE. Thus, feel free to contact us as soon as possible.