Moving to Dubai can be the perfect life decision since it can grant access to a variety of benefits, opportunities and booming sectors for entrepreneurs. However, most people prefer to travel to the UAE with their relatives. Thus, you will need to apply for a Dubai dependent visa. Employers, employees and self-employed individuals in the UAE can sponsor their dependents (spouse, children, and parents) to get a UAE residence visa.
In this article, you are going to learn about the requirements for spouse visa in Dubai, as well as who you can sponsor for a UAE Family Visa. Let's observe:
Understand the requirements for getting a family visa
How can you sponsor your wife and children?
Sponsoring parents by meeting the conditions
Can a woman sponsor her dependents?
Getting a family visa in simple steps
Save money with the UAE Family Visa cost
1. Understand the requirements for getting a family visa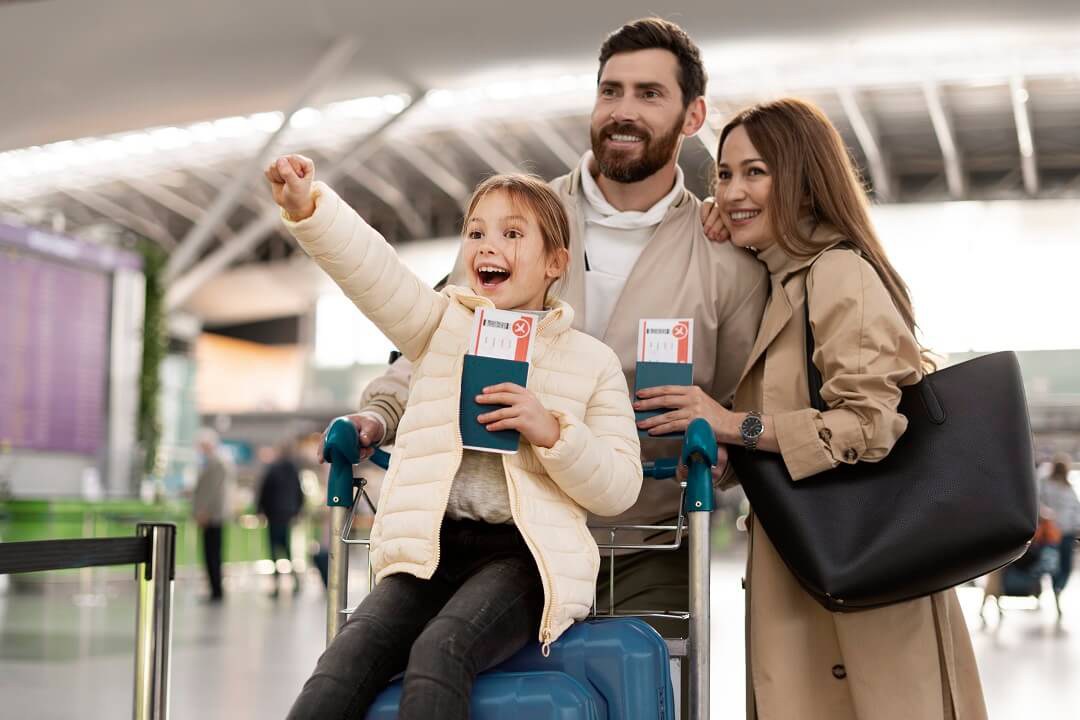 The rules for sponsoring dependents have changed. Employees now can sponsor their families regardless of their job titles as long as they comply with the requirements set. Similarly, holders of a Golden Visa in the UAE and investors with a Trade License in Dubai can sponsor their relatives too.
Nevertheless, the Dubai dependent visa for wife requirements is a little bit stricter. This is why it is essential to determine if you are eligible.
Any man that has a valid UAE Residence Visa can apply for a visa for his or her dependents as long as they comply with the following:
Earn a minimum salary of AED 4,000 per month or AED 3,000 plus accommodation
However, a woman that has a UAE Residence Visa has to comply with the following requirements to be able to sponsor her husband and children:
Earn a minimum salary of AED 10,000 or AED 8,000 plus accommodation
Hold a position as a teacher, engineer or related to the health sector
1.1 See the documents you need to submit for applying for a UAE Family Visa
If you comply with the requirements, you have to gather the documentation needed to apply for the family visa:
Application form
Applicant's passport copy and UAE Visa
Dependents' passport copies
Dependents' photographs
Medical clearance certificate for each dependent
Copy of company contract
Applicant's salary certificate
Attested marriage certificate
Registered tenancy contract
The best news about sponsoring your spouse is that he or she can apply for a Home Business License in Dubai and make some extra money.
2. How can you sponsor your wife and children?
As a male expatriate, you can sponsor the following family members as per the conditions established:
Wife: it is necessary to submit proof of the marital relationship with an attested marriage certificate
Two wives: Muslim expatriates are allowed to sponsor two wives if they comply with the conditions set by ICP.
Daughters: an individual can sponsor unmarried daughters without any age restrictions
Sons: expatriates can sponsor their sons up to 25 years of age. However, sons with special needs have no restrictions regarding their age.
Stepchildren: a male expatriate can sponsor her stepchildren as long as he submits a NOC from the biological parent and complies with the conditions established by the GDRFA.
When it comes to babies born in the UAE, the parent has to apply for a residence visa within 120 days of his or her birth. Otherwise, he may receive a fine.
Also, regardless of the type of visa you hold, you can generally sponsor your wife and children. Thus, if you have a Property Visa in Dubai or any other, you can go through the process.
3. Sponsoring parents by meeting the conditions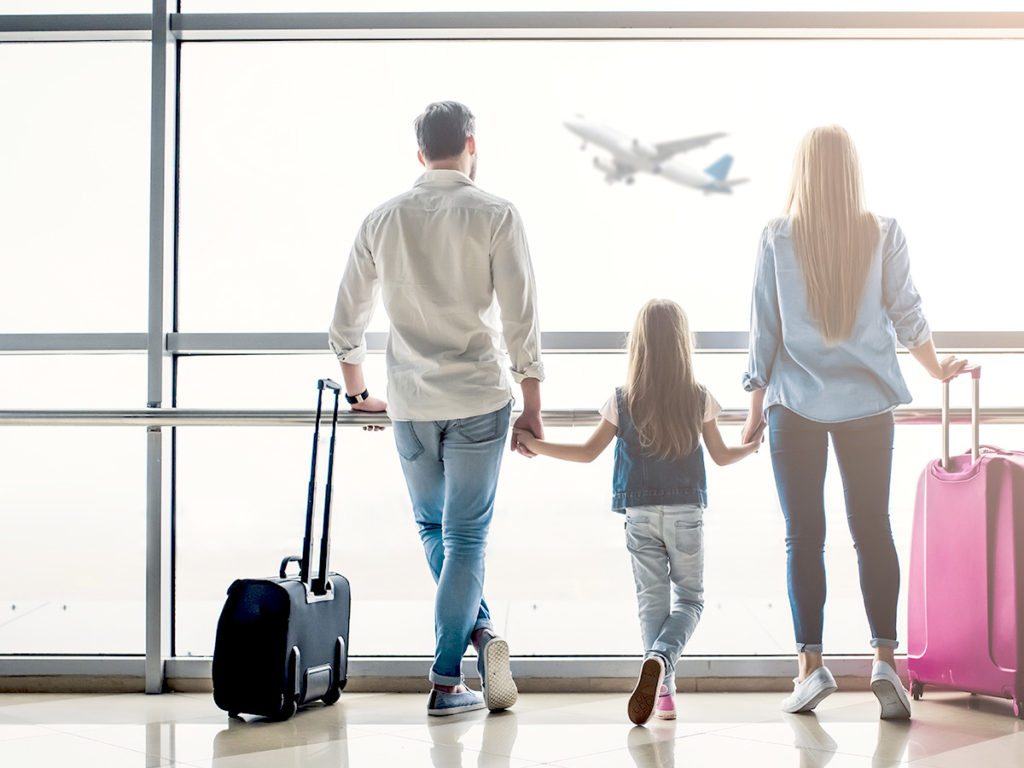 As a male expatriate, you are allowed to sponsor your parents as long as you meet the following conditions:
Pay a deposit for each parent that will be a guarantee since this is requested by the immigration department.
The applicant cannot sponsor just a single parent. He has to sponsor both parents together.
The applicant must submit proof that he is the sole support of his parents and that there is no one to take care of them in their home country.
If any of the parents have passed away or if they are divorced, the applicant must submit proof with documents that will justify sponsoring a single parent.
If the applicant is an employee, he must earn the minimum salary stipulated, which is AED 20,000
The applicant has to get a medical insurance policy for his parents that must be renewed each year and must be with the minimum coverage established for each one.
As you can see, there are several requirements to comply with for being able to sponsor parents. This is because the applicant must prove that he can earn enough money to cover his expenses and his parents'. A woman expatriate cannot sponsor her parents, unfortunately.
4. Can a woman sponsor her dependents?
A female expatriate has it harder when it comes to sponsoring her family members. In addition to complying with the salary requirements, you can only sponsor your husband and your children.
In addition, if her husband can sponsor the children, she cannot sponsor them. Instead, her husband should be the one doing the process.
Nevertheless, having your family with you can help you grow. For example, you can get a cafeteria license in Dubai and start a family business in the UAE.
5. Getting a family visa in simple steps
Getting a spouse visa in UAE is a very straightforward process. The UAE spouse visa processing time will not take long, but once you get your visa, you have 60 days to apply for the UAE Family Visa.
First, you must apply for an entry permit, whether online or in person at the GDRFA. After they receive it, they can travel to the UAE and you can continue with the process, by submitting the visa application at the GDRFA of the Emirate where you are residing.
6. Save money with the UAE Family Visa cost
Applying for a dependent visa Dubai means that you will have to pay some fees to get the documentation. Nevertheless, it is important to point out that the cost will depend on the type of visa you are applying for.
Some of the fees for a UAE Family Visa are the following:
Registration file: AED 268.90
Tasheera (wife/children): AED 488.90 if they are outside the UAE and AED 1,138.90 if they are inside the UAE.
Tasheera (parents): AED 488.90 if they are inside the UAE
Medical test fee: AED 322.50
Emirates ID: AED 250 for one-year validity, AED 350 for two-year validity, and AED 450 for three-year validity

If you want to learn more about how to get a Dubai dependent visa, you can visit our blog to find more details about the different types of visas, such as the benefits you get with a Golden Visa or the multiple-entry tourist visa.