Without a doubt, Abu Dhabi is a great city for doing business. For this reason, you are probably wondering about the process and the Abu Dhabi trade license fees. There is now good news for medium and small companies in the UAE.
In this article, you will learn everything about the Abu Dhabi trade license fees. Let us observe:
Abu Dhabi

What piques your interest in Abu Dhabi?

Understanding what exactly is an Abu Dhabi Trade License

How to obtain an Abu Dhabi trade license

Activities permitted under different trade licenses

Fees reduction

How can Connect FZ help you?
1. Abu Dhabi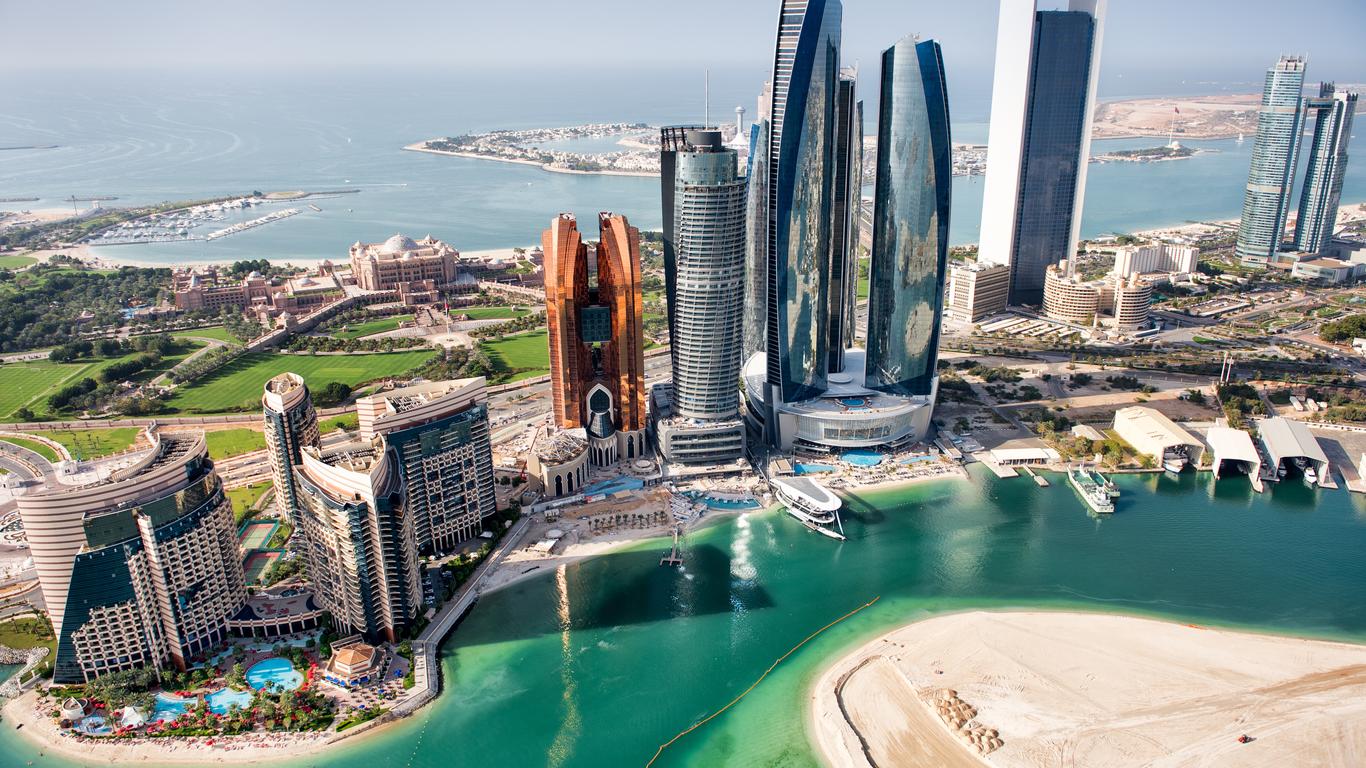 The Emirates has undergone a massive transformation of epic proportions in recent years, with extraordinary economic development and growth. Abu Dhabi has evolved into a dynamic hub and a major player in a variety of business and industrial sectors, allowing it to compete on the global stage.
Abu Dhabi is the richest emirate in the UAE, accounting for 95 percent of total oil production. Also, Abu Dhabi, as one of the fastest-growing business and industrial centers in the Arabian Gulf and the Middle East region, has become a hub for foreign investment, owing to its stable and prosperous economy.
1.1. Locations for doing business
There are numerous popular locations in Abu Dhabi for establishing a business. Some of the areas where you might want to consider establishing your business are as follows:
1.1.1. Al Ain
The city of Al Ain is located in the United Arab Emirates. The region is not only peaceful, with lush vegetation all around, but it is also home to Al Ain Farms, the UAE's oldest dairy business; it was founded more than four decades ago. Aside from dairy farming, Al Ain's climate is ideal for agricultural operations such as growing fresh fruits and vegetables and raising poultry.
1.1.2. Abu Dhabi Global Market (ADGM)
Abu Dhabi Global Market is a global marketplace. ADGM is an international financial center that follows English Common Law, allowing businesses to conduct themselves by global standards. As a result, it makes monetary transactions easier for companies doing business abroad.
The ADGM is made up of three distinct agencies: the registration, finance, and judicial systems, all of which collaborate to create a business-friendly environment.
1.1.3. The Khalifa Industrial Zone (KIZAD)
KIZAD provides large areas to meet the needs of the real estate and logistics sectors. It is also well-known in the industry for its free zone and mainland solutions. While it is well known that free zone businesses in the UAE are limited to trading only within the jurisdiction in which they are located, entrepreneurs can obtain a second license through kizad.
So, you can use this dual license to open a Mainland office, apply for residency permits, and conduct business freely within the UAE.
1.1.4. Masdar City
Masdar City is a free zone dedicated to promoting renewable energy and sustainable urban development while also assisting the UAE in its transition to a knowledge-based society.
Additionally, it serves as the regional commercial center for several renewable energy initiatives. Therefore, entrepreneurs and investors who are passionate about modern technology are drawn in. In addition, we offer setup services in the UAE free zones.
1.2. Business activities are increasing
One of the most significant advantages of establishing a company in Abu Dhabi is that the emirate provides a favorable climate for certain industries, which include:
They manufacture oil and gas equipment in the following locations: This facility manufactures valves, pumps, fitters, tankers, turbines, and compressors, among other things.
Oil and gas supply and distribution companies: These are businesses that buy and sell natural resources.
Providing logistical support to the oil and gas industry entails the following activities: Companies that help with petroleum transportation.
Activities involving the sea: Companies that manufacture products for use in the maritime industry will find the Abu Dhabi ports to be an ideal location. Their businesses can run smoothly because of their proximity to other GGC countries, as well as the benefits of offshore facilities.
2. What piques your interest in Abu Dhabi?
Manufacturing, transportation, tourism, and healthcare are all experiencing significant growth in the city. Some of the highlights are as follows:
2.1. Obtaining long-term advantages at a reasonable cost
The annual renewal of a trade license can be an expensive endeavor. Starting a business in Abu Dhabi, on the other hand, is not only less expensive than in Dubai, but also more sustainable. Why? This is primarily because trade permits are only valid for two years.
Therefore, this allows entrepreneurs to focus their time and energy on achieving their company's goals rather than on the administrative tasks associated with renewals.
2.2. The overall standard of living
The Global Liveability Index 2021 named Abu Dhabi "the most liveable place in the region." The emirate offers a desirable metropolitan lifestyle while also providing the peace that families seek.
Because the emirate is a popular destination for ex-pats from all over the world, visitors and residents can enjoy a wide range of activities, including foreign cuisine and entertainment.
2.3. ADNOC in Abu Dhabi: The benefits 
For oil and gas investors looking to establish a presence in Abu Dhabi, partnering with the Abu Dhabi Oil Company (ADNOC) is an excellent option. In many cases, permission from the Supreme Petroleum Council of the governing body in question is also required (SPC).
The SPC is the world's highest-ranking energy decision-making organization, and it is critical for any company involved in oil and gas operations. One example is the delivery and distribution of oil and gas to and from ADNOC; as well as the manufacture of oil and gas equipment and logistical support, among other things.
Aside from that, any other businesses, including cafeterias and grocery stores, located within ADNOC's jurisdiction must obtain permission from the State Planning Commission (SPC).
Additionally, companies in Abu Dhabi's oil and gas sector expect to benefit from ADNOC's ongoing expansion of the amount of business brought in through its numerous governmental collaborations.
3. Understanding what exactly is an Abu Dhabi trade license
An Abu Dhabi license is the documentation required for a company or individual to conduct commercial activities in the UAE. The process is governed and overseen by the Department of Economic Development (DED). Once you have obtained the license, you will be able to engage in the following activities.
Hence, you can engage in the following activities after obtaining a trade license.
Importing and exporting your goods to other countries.

Participating in a variety of commercially related activities.

Advertising your services and products to the general public.
On the other hand, if you are new to the UAE, we recommend that you seek the assistance of an expert business setup consultancy in the UAE to assist you in obtaining the trade license. This will speed up the process and help you avoid any cultural or legal stumbling blocks.
4. How to obtain an Abu Dhabi trade license
These are the steps you must take to obtain a trade license in Abu Dhabi. The steps are relatively simple, but you may encounter difficulties if you are unfamiliar with how to complete each step. All of these steps will be aided by a business set up consultant:
Choose a license type.

Reduce the number of business activities. In addition, keep in mind that the maximum number of activities is 10 per license.

Choose a suitable structure and legal status (LLC, sole proprietorship, etc.).

Choose a trading name for your company that complies with the UAE government's list of permitted names.

Submit your application to the DED for preliminary approval.

Register your trade name after receiving initial approval.

Locate a local sponsor and execute a Memorandum of Association (MOA).

Find a location for your business and secure a tenancy contract.

Gather all relevant documentation, including the Memorandum of Agreement and application form.

Submit it to the DED for final approval, and you're done!
Additionally, at Connect FZ, we can assist you on how to get a trade license in Abu Dhabi without an office.
5. Activities permitted under different trade licenses
If you are planning to apply for a license, you must be aware of the available activities. For this reason, here is the Abu Dhabi trade license activities list:
5.1. Commercial license operations
You can engage in the following businesses/activities with a commercial license:
Trading in general.

Contracting.

Real estate.

Healthcare.
5.2. Professional license exercises
Obtaining a professional license allows you to:
Teaching privately or in a classroom setting.

Practicing law as an individual or as part of a firm.

Auditing companies as an individual or as a group.
It is essentially the license that individuals with academic credentials must obtain. In addition to this, if you wish, we can provide you with an Abu Dhabi trade license activities list in pdf format.
5.3. Industrial license operations
It is the permit required to:
Managing a factory.

Producing products.

Profitable sales of goods.
This is the license that most Abu Dhabi investors seek. Additionally, in this article, you can learn how to get an industrial license.
5.4. License activities for craftsmanship
This is the license that workers whose primary skill is working with their hands must obtain. Some of the professionals who require this license are as follows:
Plumber.

Electrician.

Carpenter.

Painter.
5.5. Tourism-related activities
Given the UAE's status as a global tourist destination, organizations interested in participating in the industry must obtain this license. This will enable them to:
Manage a hotel.

Create a travel agency.

Manage a restaurant.
Keeping in mind that the opportunities in the tourism sector are numerous, the activities listed above are only a subset of those that can be carried out under this license. It is best to consult with one of our expert business setup agents for complete information on all of the activities covered by each trade license.
6. Fees reduction
They have reduced Abu Dhabi trade license fees to AED1,000 as a result of collaborative efforts led by the Abu Dhabi Department of Economic Development (ADDED); in collaboration with multiple government authorities including the Abu Dhabi Chamber of Commerce and Industry. Abu Dhabi trade license renewal online fees have also been reduced to AED1,000.
The new fees cover all fees from Abu Dhabi Government entities such as ADDED, the Department of Municipalities and Transport, Abu Dhabi Chamber membership fees, CoC (Certificate of Conformity) issuance fees, and fees that Abu Dhabi regulating entities require  depending on the type of business.
Several fees have been eliminated, while others have been significantly reduced. The move will significantly improve the ease of doing business in the emirate and boost Abu Dhabi's regional and international competitiveness. The implementation of a fixed fee will increase transparency while decreasing administration for investors.
6.1. Further information
It also backs the Abu Dhabi government's efforts to improve the business environment for the private sector, particularly for micro, small, and medium-sized enterprises.
We hope this significant change in fee structure helps to further ease the setup process for new and existing investors, were the words of Mohamed Ali Al Shorafa, Chairman of ADDED. As part of our new economic strategy, we want to create a thriving business environment in Abu Dhabi that encourages growth and innovation. The ease of starting and managing a business is a critical lever, and we are confident that the fee restructuring will help us achieve this goal.
The new fees will go into effect on Tuesday, July 27, 2021. Federal fees will remain in effect.
7. How can Connect FZ help you?
Now that we have discussed all of the elements and factors, it is clear that obtaining a trade license in Abu Dhabi is not a difficult process. Moreover, they have reduced the Abu Dhabi trade license fees. Therefore, now they are more affordable. Furthermore, using the services of Connect FZ will expedite and simplify the process.
Our years of experience and familiarity with the legal structures, local laws, and customs of the Emirates will ensure that your business is set up as smoothly as possible; this will allow you to devote your time to running your organization. Note that we will inform you about any change in the Abu Dhabi trade license fees. Additionally, we can teach you how to check trade license fines.

We are a leading agency in company formation, visa, licensing and other legal processes. You can always contact us to request more information. So call us now at +971 43 316 688 or write down all your questions and send them to us via email at contact@connectfz.com.Our agents will be pleased to solve all the doubts you may have about the Abu Dhabi trade license fees and DED Abu Dhabi trade license search.
Furthermore, if you are looking for a job, stop searching in the wrong place and visit thetalentpoint.com. There are many opportunities within your reach. Also, send your CV to contact@thetalentpoint.com if you wish to get in touch with the most experienced recruiters.