Dropshipping in UAE can be a pretty difficult type of business to set up if you´re not familiar with this kind of trade. However, in reality, it´s simpler than it looks. Simply put, dropshipping is a type of online business model. In this type of model, merchants ship retail items from 3rd party to the buyers. Dropshipping can be very beneficial to a business if done right, so it´s important to know it very well before you start dropshipping in UAE.
A dropshipping business falls under the "e-commerce" category and the UAE is one of the best destinations for it. This is because the UAE authorities have consistently started many initiatives to boost the development of these kinds of activities. This means that dropshipping in UAE can give a lot of profit over time for your business. Therefore, you should know the basics about it before starting; otherwise, you´ll face many problems in the future.
In this article, we´ll talk about just this. We´ll mention the basics of dropshipping in the UAE and give you easy-to-understand explanations for it. We´ll cover:
1-What is dropshipping?
2-Types of dropshipping
3-Pros and cons of dropshipping
4-Frequently asked questions about dropshipping in the UAE
5-How can Connect Free Zone help you with your product´s dropshipping?
1-What is dropshipping?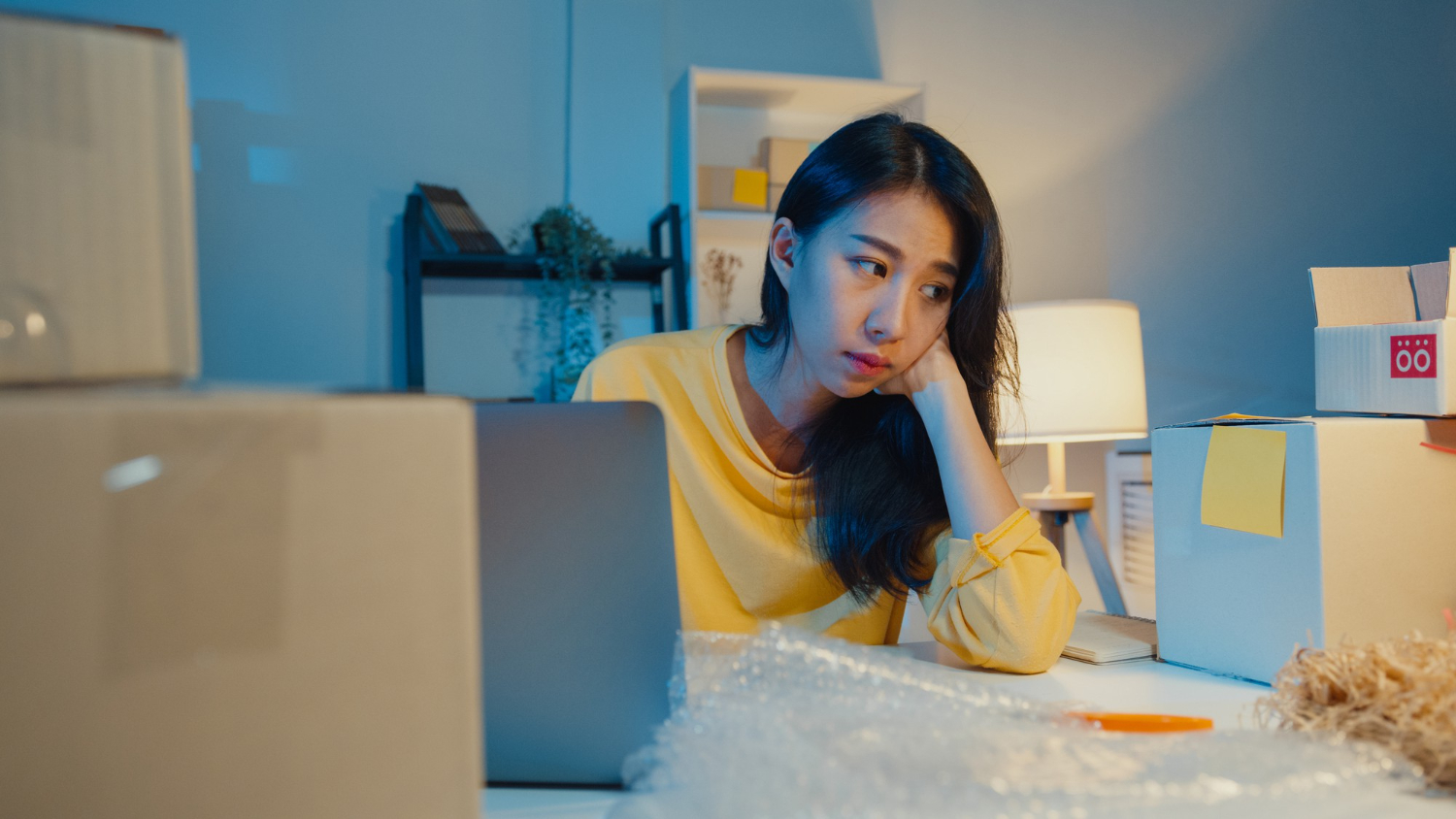 Before starting to talk about dropshipping in UAE, you´ll first need to know what is dropshipping. As mentioned before, dropshipping is an online business model in which merchants ship the items directly from the 3rd party to the buyers. The 3rd party is commonly a manufacturer, a wholesaler, or even a giant retailer.
What makes dropshipping tempting to entrepreneurs is that it gives them the ability to source products at the best value from different 3rd parties. In addition to this, a dropshipping business is also tempting since you can start one with almost no upfront investment. You won´t have to buy, stock, or warehouse the products. Your only responsibility is to source the products to your 3rd party and have them send them to the buyer.
You essentially outsource work to the 3rd party since they´re responsible for the shipping and logistics of the inventory. This means that your sole responsibility as a merchant is to find the best value source for the products. You need to take into account that if you want to start a business of dropshipping in UAE the products you ship are regulated. Whether they´re imports or exports, they´re regulated by the DED differently.
You might doubt whether a trading license is necessary for a business of dropshipping in UAE, the answer is yes. According to Article 6 of 2011, an external company requires a trading license if they want to conduct commercial activities in the UAE. If your company does not have a relevant business license, then the company is subject to administrative and financial penalties. Simply put, you require one if you want to start dropshipping or you´ll face legal troubles.
2-Types of dropshipping
Product reselling
This can be considered the most common type of dropshipping. In this type, a company finds products from various sources and makes them available in one place. This is done with an internet page. They simplify the process of finding and buying products for the clients. They also provide extra value thanks to the in-depth reviews of the product, allowing clients to know unique content about it.
This type of dropshipping in UAE is great for clients that have a good amount of knowledge about a particular demographic. For example, if you know about child development, you would be able to create a dropshipping business for toys suited for children that age and Here you will be able to find the top 10 successful ideas in Dubai, UAE.
This type of dropshipping is also great for people who know all about marketing. This is because they can find an appropriate approach to marketing their business and find ways to attract clients. Product reselling is a common type of dropshipping in UAE and attracting customers is difficult at times. If you´re able to find new and innovative ways to market your business you´re more likely to succeed.
Business extensions
We refer to this type of dropshipping in UAE for stores that don´t have an online presence. This can be because of many reasons, like lack of time, funds, or knowledge for it. For these cases, dropshipping businesses work with those kinds of companies and they become their online presence. Each time they get a sale they ask the retailer to ship the item to the customer and If you want to get a Freezone industrial license this is what you need to know.
This kind of dropshipping business is good for companies that have an established relationship with the retail store. This type of store can work amazingly well in smaller cities, where businesses might be looking forward to expanding their market. This can be pretty difficult to do in rural areas.
This type of dropshipping takes more effort from the dropshipping business. If you want to open this kind of business, you´ll need to take more steps, mainly:
Establishing the relationship with the retail store.
Getting the appropriate inventory levels.
Writing the product details.
Taking photos of the products
These 4 steps can take a lot of your time; however, there are also some benefits to them. The main one is the fact that you don´t have any competition thanks to the exclusive access to the store´s products. In addition to this, you can also partner with them for the branding and marketing of the products.
Product creation
Another type of dropshipping business is those that focus on product creation. In this type, the dropshipping business groups some of their products and makes them available for purchase as one product. For example, a business might find a provider with a large product line of craft supplies. And with those supplies, they would build their own crafts using those supplies.
Making new products can be difficult for businesses of dropshipping in UAE. Nevertheless, if you have a dropshipping business of this type, you don´t necessarily need to create a new product. You can simply make a bundle of objects useful for a person in a certain situation. For example, you could sell bundles of school supplies to a child going back to school and Here you can learn about the process to obtain a general trading license in the United Arab Emirates.
You need to take into account that creating a product contains dropshipped products from different suppliers. So, it´s best for you to create a new product out of products that come from a single supplier. In addition to this, if there are different suppliers, the different products reach the customer at different times.
Print on demand
This type of dropshipping occurs when a company needs to sell products that have text or an image print on them. Some examples of these kinds of companies are those that have a wide selection of products to print on. Some cases of this are shower curtains, mugs, T-shirts, etc and In case you want to find out about the trade license in Dubai and how to get it, here you can learn about it
This type of dropshipping business requires you to have an idea of what you want to print on the products. Secondly, you´ll need to put it in an acceptable format for the printing service. This is typically done via an image upload. This type of dropshipping business is good if you have the interest of a specific group of clients.
3-Pros and cons of dropshipping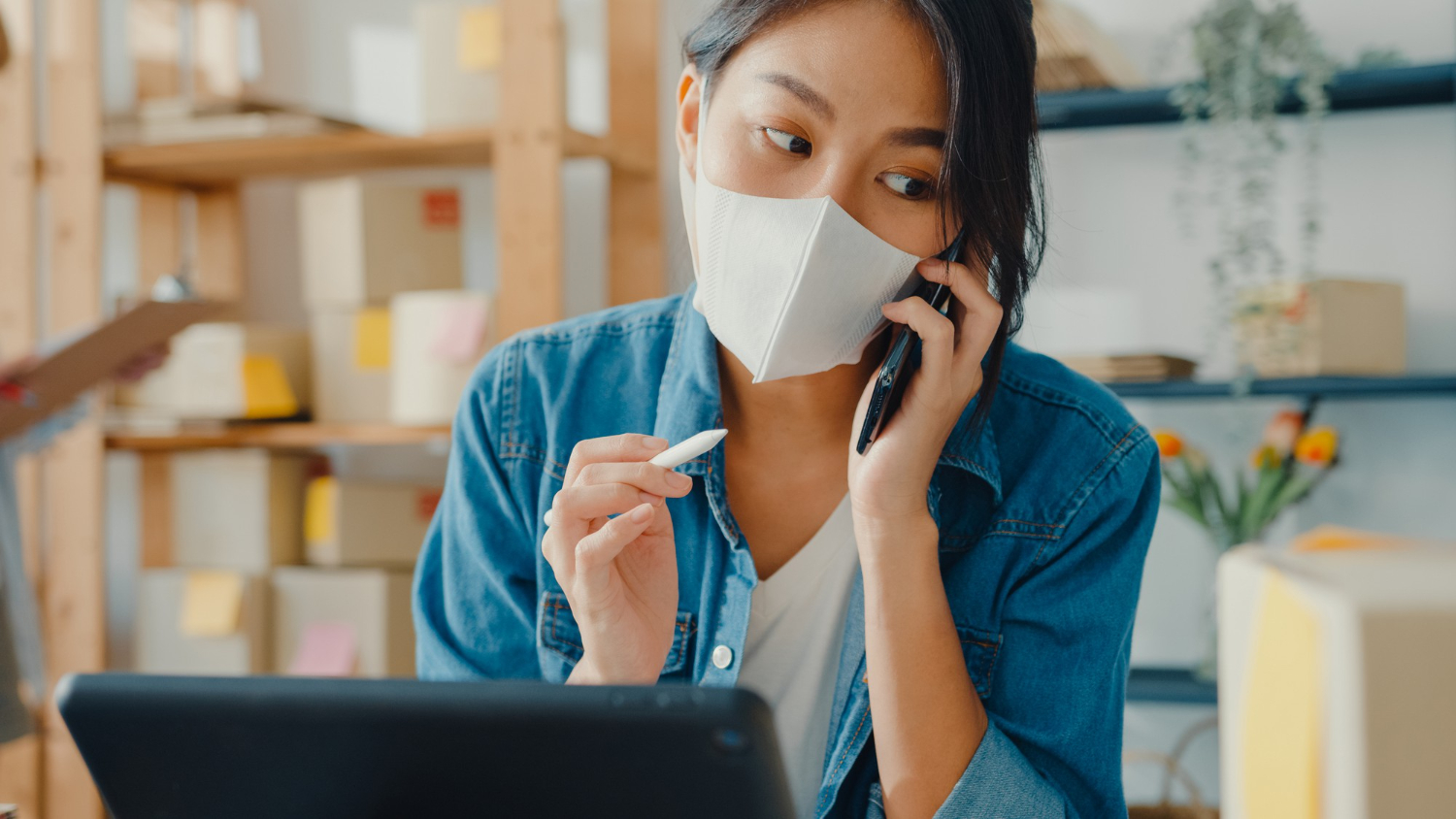 Pros
Low barrier to entry
Traditional and online businesses are expensive to open. They cost a substantial amount of money to develop and manufacture products. In addition to this, there also are additional costs related to inventory stocking, maintaining a physical presence staffing location, and marketing to new customers. On the other hand, dropshipping has a lower barrier to entry since you don´t need to worry about developing products or purchasing and storing inventory.
No inventory management
Retailers pay production costs, wait for delivery, and then stock the products in a warehouse or shop. If the product in question is not available when the customer wants it, you´ll lose the sale. A dropshipping business doesn't have that risk since the product is sent to the client when they buy it, meaning you don´t have to be constantly managing your inventory.
In addition to this, inventory management requires storage and handling costs. And it also has a significant risk involved if the product doesn't sell, leaving you with unsold inventory. Dropshipping businesses don´t have these risks either since a 3rd party handles inventory and products available to customers.
Improved cash flow
With traditional shops, you´ll need to wait until you receive the products, then you´ll be able to sell them. This is risky because, for a period of time, you´ll spend money without being able to make it back. Dropshipping businesses don´t have this risk because you receive payment for the products at the same time you pay your providers. Consequently, this frees up cash for marketing and growth.
Easy product testing
Dropshipping in UAE lets you test new products without spending much money. Simply put, if clients don´t like a new product, you can remove it from the store. However, the same can´t be said for traditional stores. This is because of the fear of investing in new products without a proven track record. Consequently, this prevents store owners to move forward with their business.
Create passive income
With a dropshipping business, you´ll make passive income with little to no effort. You´ll be able to focus on other aspects of your business while orders are being placed and fulfilled automatically. However, you need to remember, that while it is easy to make passive income with this model, you´ll still need to do upfront work and consistent monitoring and Here are the recommended guidelines regarding the successful company setup process in the UAE.
Cons
High competition
Dropshipping in UAE has become a profitable type of business for many entrepreneurs. This creates competition from other investors. In some cases, they even sell the same products from the same 3rd manufacturers. This forces you to find a way to stand out from the rest of the companies to get more customers.
In addition to this, many stores compete in price to attract more customers. This means that you can find yourself lowering the prices many times to not lose customers. This, in turn, makes you sell at a loss if you don´t know how to control it.
Lack of control
In dropshipping business, inventory hardly ever passes through your hand. This means that you won´t have the chance to ensure the best quality for your products. This puts your store´s credibility on the line. Without quality control, you could lose sales and customers if you get one bad batch of products
Fee structures can also be hard for your company. If you build a good reputation for your business, then it won´t be as difficult. However, while you´re building that reputation, you´ll have less favorable profit margins and you´ll be at a lower priority for vendors. Furthermore, high fees can make you lose a lot of money from your profits or force you to price goods out of reach for your customers.
4-Frequently asked questions about dropshipping in the UAE
After knowing the basics of dropshipping in UAE, you might be left with some questions. That´s why we´ll answer the most commonly asked questions regarding dropshipping in UAE.
Do you need to register your dropshipping business in the UAE?
Simply put, yes. As we mentioned before, any kind of commercial business and activities conducted within the country requires a specific license to be carried out legally. The UAE authorities have dedicated laws and regulations regarding online business activities. You should consult the authorities before starting a dropshipping business.
Here is what you need to know for the progress of the application to obtain a business license for your business in Dubai.
Do you need to know any specifics about taxation in UAE?
Since UAE has one of the most transparent tax policies, you don´t really need to worry too much about them. However, that doesn´t mean you don´t have to worry at all. UAE has an imposed 5% standard Value Added Tax (VAT) on almost all commercial activities. The FTA (Federal Tax Authority) is responsible for VAT collection and registration in the country. Also know by connectfz how to do VAT Registration in UAE.
If you´re looking forward to starting a dropshipping business in the UAE, we recommend reading the FTA's Public Clarification for Ecommerce Activities. This will let you understand better the VAT´s treatment and scope.
How much time does it take to obtain a trade license in UAE?
UAE maintains a transparent window of operations for licensing purposes. A dropshipping license in the UAE can be received in 2 weeks or more. It depends on the procedures and your ability to submit all necessary and relevant details. In addition to the trading license, you´ll also need to set up a bank account in UAE to comply with the regulations.
Is it possible to dropship to other countries from the UAE?
In short, yes. With a business of dropshipping in UAE, you´re not limited to any specific audience in the UAE only. With a UAE-registered dropshipping business, you can ship worldwide. Although the UAE has a population of more than 10 million people and you can make huge profits from that market, you should not limit yourself to just one country.
5-How can Connect Free Zone help you with your product´s dropshipping?

Dropshipping in UAE can be a good profitable business for your company. However, there are a lot of things you need to take into account and prepare for before setting up this kind of business. In this situation, it is best for your company to work alongside another company that helps you advance in this business.
That is why Connect Free Zone is your best option for a business to help you. With over 20 years of experience in the market, we´ll help you drop ship your products successfully and guide you through the process of setting up a dropshipping business. If you only want to get an answer to a question you have, we can also help you with that.
Would you like to contact us to know more about dropshipping businesses in the UAE? If you have any questions, call us on +97143316688. Or you can also email us at info@connectfz.ae, and you will talk to one of our representatives who will gladly answer all of your questions.