Setting up a foreign company in the UAE is a process that requires several legal documents. And one of the most essential ones is the Establishment Card in the UAE. So, if you are looking forward to establishing your business, you need to learn about this element.
In this article, we will briefly explain why you need this particular document and how to get it. Plus, here you will also learn some details about the application process, such as the requirements, fees, and more. Let us observe:
Establishment Card for Small Enterprises
Fee Structure of an Establishment Card
How can we assist you with getting your UAE Establishment Card Number?
1. Establishment Card for Small Enterprises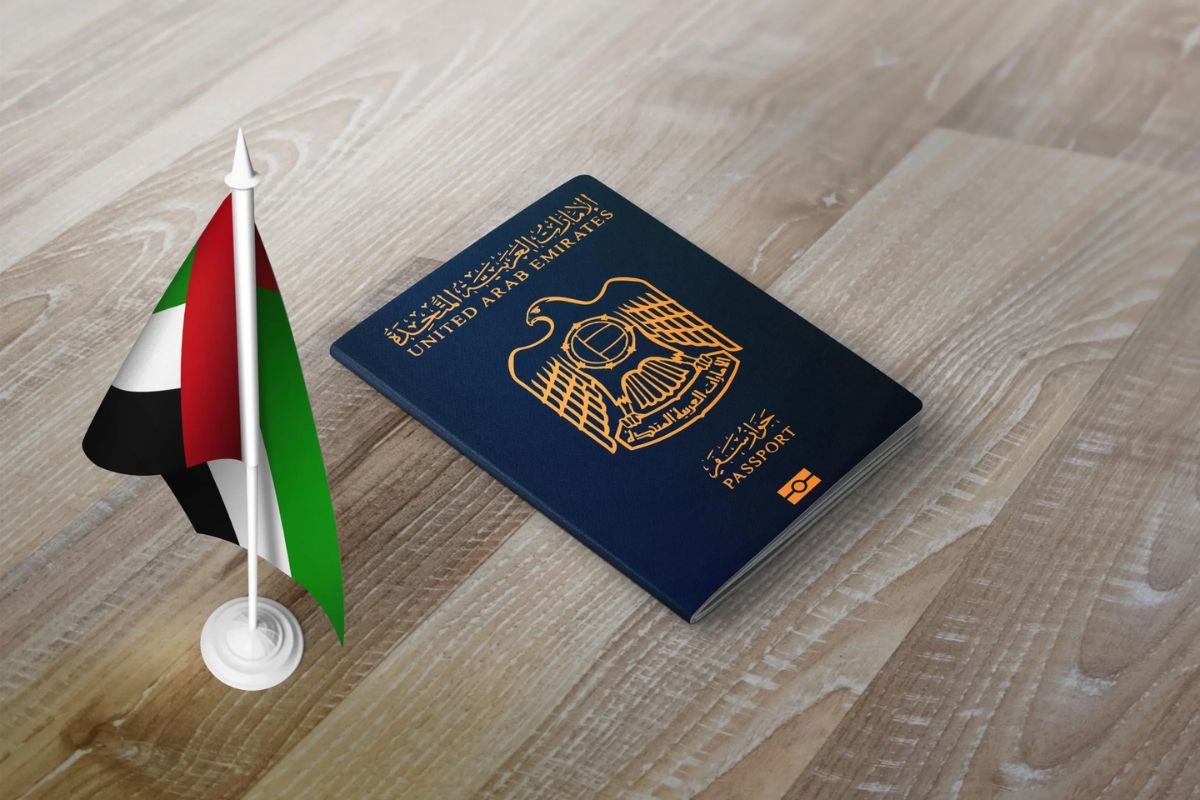 An Establishment Card in the UAE is a vital legal document that you will need to operate your business. This card is also known as Company Establishment Card or Company Immigration Card. And it can be valid for 1 year (for free zone companies) or 3 years (for local companies). As for the information this card contains, you will find details like your company's name, card number, and expiry date.
And it is also worth mentioning that the entity that provides this document is the Immigration Authority, not the registration authority. Furthermore, the General Directorate of Residency and Foreigners Affairs (GDRFA) is the authority that oversees immigration.
1.1. Why do you need an Establishment Card?
First and foremost, you should know that not having this document can lead to penalties for your company. Therefore, it is mandatory to get this card when setting up your LLC company in the UAE or any other type of business. And secondly, it is also essential to have this card if you desire to carry out different processes, such as:
Applying for a residence visa (for you and your workers).
Obtaining work permits for your employees.
Getting mainland and UAE free zone visas for foreign investors and partners.
Hiring staff from other countries.
1.2. How can you obtain an Establishment Card?
If you desire to obtain an Establishment Card in the UAE, make sure to start the application process by visiting the Tasheel typing center. Once you are there, you need to get an application form, fill it out, and get it translated into Arabic. At the same time, it is necessary to submit a number of documents, which we will mention below.
After completing these steps, it will be a requirement to get your company seal and signatures from each partner. And once this last step is done, you can go and collect your card.
On the other hand, it is recommendable to submit your card to the Ministry of Labor. But if you are keeping your card with you, make sure to keep it safe and avoid losing it. Otherwise, you will need to pay replacement charges to get a new card for your company.
2. Fee Structure of an Establishment Card
During the business setup process of your company, you will need to pay a number of fees for several documents. And the Establishment Card fee in Dubai will also be included during the process. More precisely, this fee is included in the company formation and renewal package costs. But in some cases, when setting up a company in a free zone, the authorities may specify this fee separately.
The fee you must pay for getting your Establishment Card number in the UAE can vary depending on your location. Usually, this fee can vary between AED 650 and AED 1,500 a year. But as we mentioned before, it varies depending on the free zone you choose during the business setup process. And for local companies in Dubai, the fee may range between AED 4,940 and AED 5,000.
2.1. Requirements for obtaining your Establishment Card
In order to get your Establishment Card in the UAE, you need to provide several documents. For instance, some general documents that will be necessary during the process are the following:
A copy of your business trade license.
A list of the company's partners (if you own an LLC Company).
Some copies of the partners' passports (if you own an LLC Company).
A copy of the Memorandum of Association (if you own an LLC Company).
Passport copies of the UAE national sponsor or local service agent.
A copy of your tenancy contract.
Passport photos of the company's partners and sponsors.
For those small businesses ideas, it will be necessary to meet only these requirements:
Submit a copy of the sponsor's passport and a copy of the trade license.
Get an official letter from the "Small Business Support Program", which is for national companies benefiting from small business support.
3. How can we assist you with getting your UAE Establishment Card Number?
To obtain your card, you should get professional advice from our specialists who will gladly help you throughout the process. Besides helping you obtain legal documents, like the Establishment Card in the UAE, we can also offer other solutions. For example, some other services that we can provide you with are the following:

Do you need to get an Establishment Card for your company in the UAE? In that case, getting the services of Connect FZ will help you get this essential document for setting up your business. But before requesting our services, let us know about your need by calling us at +971 43 316 688 or emailing us at contact@connectfz.com. Then, one of our specialists will provide you with the exact information you need.
And apart from helping companies to set up, we also help professionals to get their dream jobs in the UAE. If you are one of them, we recommend you visit thetalentpoint.com to discover the job opportunities that are currently available. And, right after finding a suitable job offer, you can apply for it by sending your CV to contact@thetalentpoint.com.