Millions of people around the world love coffee. In a place with thousands of tourists like Dubai, there must be, of course, high-quality cafeterias. If you consider this a business opportunity, you need to be aware of the costs of a cafeteria license in Dubai. And for this reason, we bring you all the information you will need.
In this article, you will learn everything about the costs associated with the cafeteria license in Dubai. Let us observe the following points in more detail:
An overview

What exactly is a cafeteria license?

License types in Dubai

Procedure for establishing a cafeteria in Dubai.

Cafeteria license approval requirements

Food safety requirements in Dubai

The cafeteria's location

How much does it cost to open a cafeteria in Dubai?

How can Connect FZ help you cover all the fees for your cafeteria license in Dubai?
1. An overview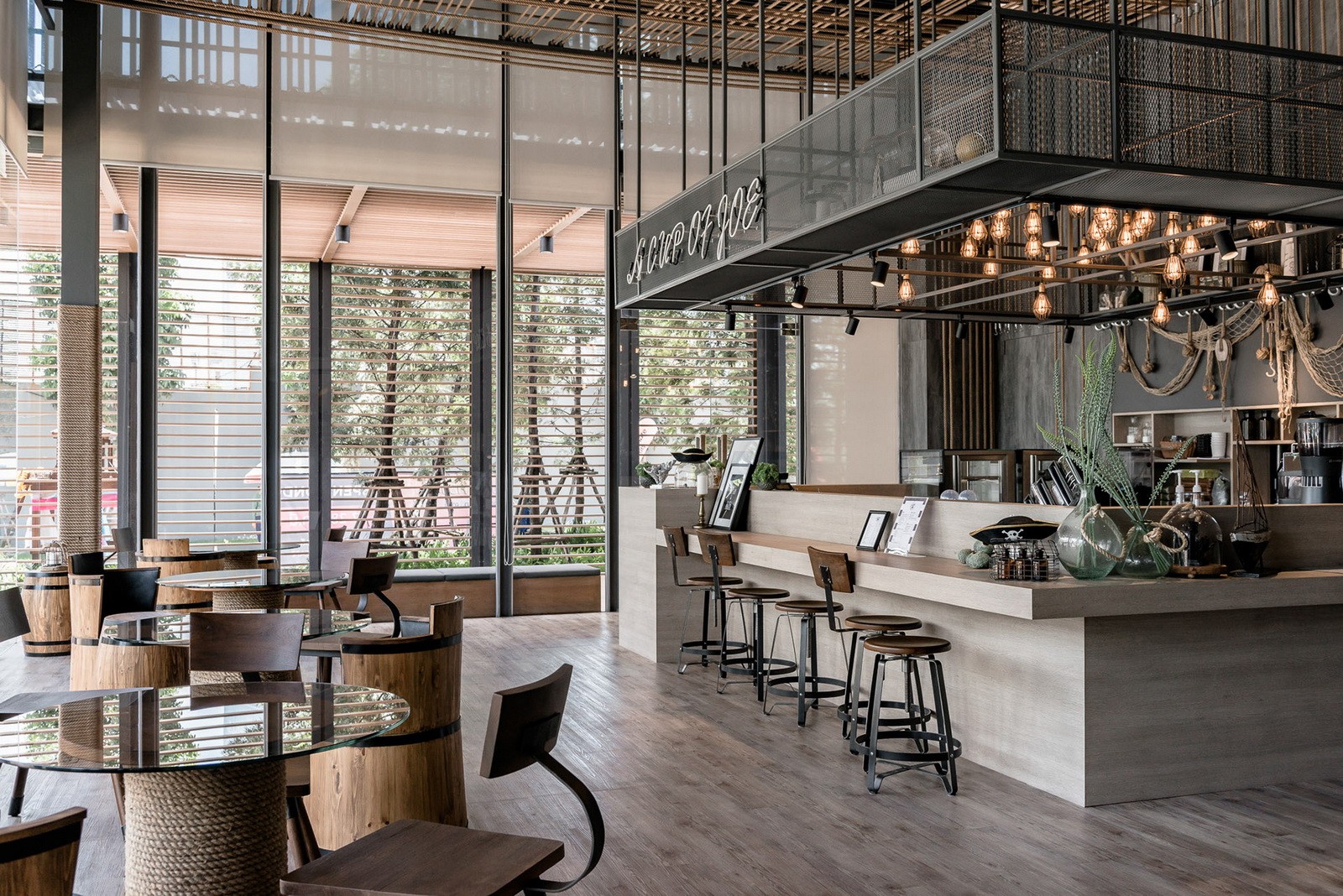 The UAE is one of the Middle East's fastest-growing economies, and Dubai is a key player in this transformation. Investors from all over the world have been collaborating with businesses in the Emirates of Dubai to keep their foothold in the market. When it comes to business ventures, the restaurant industry has seen the most growth in recent years.
In the same vein, they expect nearly 19,000 new food outlets to enter the Dubai market, according to Euro Monitor International. One of the reasons for such rapid growth is the international interest in Dubai from tourists. Many people now visit the city as a vacation destination, which has increased business opportunities exponentially.
Food industry is a very demanding industry in the city, so it will be difficult to enter. Hence, an easy way to get started is to set up a small cafeteria in Dubai. In addition, a great advantage is that Dubai has always been supportive of international players in the market; as a result, this ensures their success.
2. What exactly is a cafeteria license?
If you want to open a cafeteria in Dubai, you must first obtain a cafeteria license before you begin operations. It is a food license issued by the Dubai Economic Department, which is required otherwise your business will face legal action. Hence, here are the important details about the cafeteria license's legal structure:
Cafeteria license is the name of the license.

Restaurants and coffee shops are an activity group.

Professional license type.
3. License types in Dubai
Before delving into the process of opening a cafeteria in Dubai, it is important to understand the various types of licenses available. Three licenses can be obtained in total. Here is how it works:
Commercial permit. This license is granted to a company or an individual who will engage in trading activities. Additionally, here you can learn

how to obtain a commercial license

.

Industrial permit. They require you obtain an Industrial License before engaging in manufacturing activities.
Professional certification. They give this license to service providers, artisans, and/or craftspeople. The professional license includes the cafeteria license.
4. Procedure for establishing a cafeteria in Dubai
You must meet some prerequisites to start a food business and reap the benefits of having a global customer base. It is mandatory to apply for and obtain a business license;  and once you have the necessary permits and approvals from the appropriate agencies, you can begin your business.
Before you can open a cafeteria in Dubai, you must first obtain a professional license and apply for a name reservation and initial activity approval from DED. So, here we show you step by step how to start a small cafeteria in Dubai.
4.1. Create and document a business plan
There are three types of coffee shop business plans that are commonly used when opening a coffee shop in Dubai.
A startup business plan that describes how you intend to set up your coffee shop.

A detailed operational business plan outlining how you intend to run your coffee shop.

Contingency business plans detail how your company will respond effectively in the face of various exigencies and adverse unforeseen circumstances.
4.2. Choose the appropriate space
Choose a location for your coffee shop based on your vision, budget, and goals. Choosing a location that is easily accessible by road or metro can result in high footfall and visibility. Choosing a location near commercial and residential areas for your coffee shop can help you attract a large number of customers and increase your revenue.
Additionally, choose a location with fewer existing coffee shops to reduce competition.
4.3. Choose the best layout
When deciding where to open a coffee shop in Dubai, the type of retail does not matter as much as the layout of your key coffee-making equipment. Although it may appear trivial, small factors such as where you place the wastebasket for used coffee cups can have a significant impact on your efficiency.
The layout is important for all coffee shops because you need to maintain an obstruction-free optimum distance as well as movement and flow.
4.4. Create a marketing strategy
Advertising your company is critical for increasing brand visibility and promoting revenue growth. A comprehensive marketing strategy will assist you in reaching out to customers. If your budget allows, you can use online marketing strategies, social media neand tworks, distribute fliers and brochures, attend trade shows, host events in your coffee shops, and place ads in print and electronic media.
4.5. Obtain the required license
It is critical to apply for the appropriate license for a coffee shop. The license type is determined by what you intend to sell at the shop, such as coffee alone, coffee with refreshments, or coffee with a meal. Different types of offerings necessitate a different license and permission.
To open a coffee shop in Dubai, you must normally apply for general business permissions as well as specific Food & Beverage (F&B) service regulations; as well as the following licenses:
Food and

trade licenses

issued by the Department of Economic Development, including a license from the Department of Tourism and Commercial Marketing. The

costs of a cafeteria license in Dubai vary according to the size and type of business, but it is typically SAR 8000 or more.

Food licenses for safety reasons and approval from the Dubai Municipality's Food Control Department. There may be other Business Trade Licenses for a mobile type, such as a coffee van, in which case you would also require driving licenses for yourself and your employees.
4.6. Choose your equipment
In addition to stainless steel tops for your kitchen stands, you will need cabinets, trolleys, ice containers, racks and shelves, tables, exhaust pipes, sinks, and other accessories. You will also need the following:
Coffee and espresso makers.

Coffee grinders.  

And coffee and tea brewers.  

Ice makers.

Hot water dispensers.  

High-speed ovens.  

Decanters.  

Various coffee shop accessories such as cups, spoons, pitchers, syrup pumps, timers, creamers, water treatment equipment, blenders, juicers, refrigerators, sandwich preparation tables, display racks,

Cleaning and washing equipment such as dishwashers, and many others to set up a coffee shop in Dubai.
4.7. Comply with all regulations and requirements
Before you begin, make certain that you have met all of the licensing, financial, and legal requirements for opening a coffee shop in Dubai. This will assist you in avoiding future issues and the possibility of business disruption as a result of noncompliance.
The points mentioned above are some considerations for a successful coffee shop establishment in Dubai. Aside from that, you should monitor your cash flows, hire trained employees, and conduct thorough market research before getting started. If you need professional assistance in opening a coffee shop in Dubai, UAE, contact Connect FZ.
5. Cafeteria license approval requirements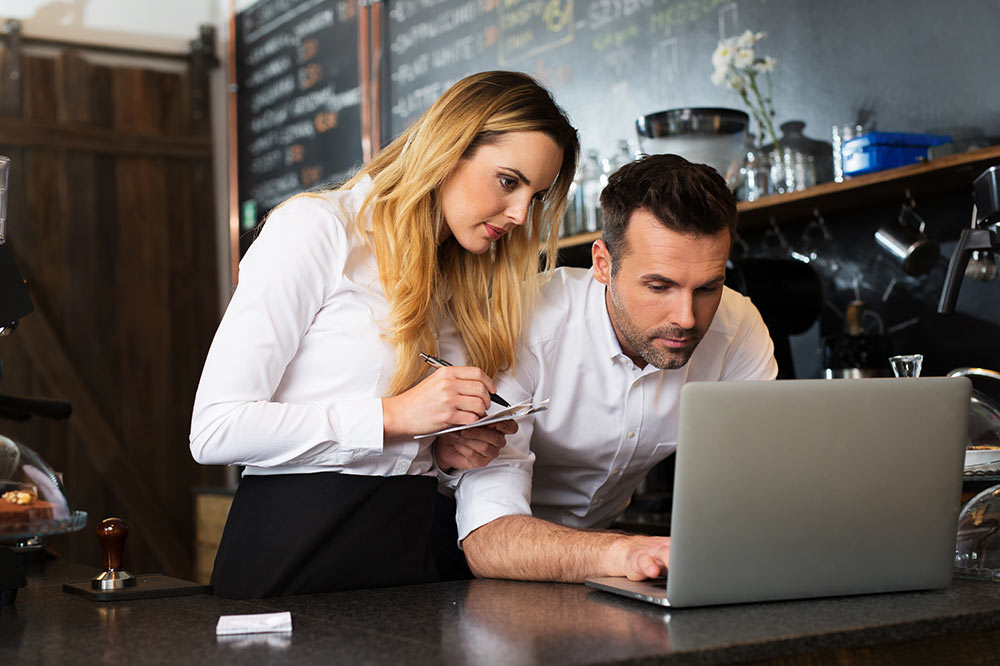 In addition to the costs of a cafeteria license in Dubai; following is everything you need to know about your restaurant's layout and architecture, among other things:
Food processing and storage space

Washrooms are examples of sanitary spaces.

It includes windows and ventilation.

The location of the kitchen appliances.

Passages for entry and exit.

Location of the washer and other cleaning supplies.
This checklist will assist you in obtaining a Food and Safety Department Food License.
DED first approved.

The cafeteria and/or premises layout.

If the cafeteria is to be located outside of a shopping center, permission from the Planning Department is also required.
Before contacting the DED for preliminary approval, gather the following information:
Three names have been proposed.

All shareholders' passports must be copied.

Documents from the local sponsor.

Specifics about the activity.
6. Food safety requirements in Dubai
After discussing all of the requirements for the cafeteria license application process, we will now discuss certain requirements to ensure food safety. You will also need a license and a couple of permits for this. The following are the specifics:
License for food consignment release.

Permit to handle and serve pork products.

Transportation permit for food products.
7. The cafeteria's location
There are also rules and regulations in place regarding the location of the cafeteria opening in Dubai. According to the government, a cafeteria or any food business must be located at least 50 meters away from a waste disposal facility or risk food contamination. The restaurant's 10-meter radius must be kept clean at all times.
Here are some additional requirements to be aware of in this regard:
The cafeteria's location must be suitable so that customers are not inconvenienced.

In the event of an emergency, the management should ensure that there is enough space for the disposal of dirt and the evacuation of smoke.

Pets are not permitted in the building, and all owners must ensure this.

To ensure the safety of the food, the restroom and storage areas should be kept separate.

They also require that the surfaces on the walls, floors, and roof be washable, non-absorbent, and fireproof.

In the kitchen, three separate basins should be kept: one for washing utensils, another for cleaning vegetables, and the third for cleaning meat.
8. How much does it cost to open a cafeteria in Dubai?
Starting a cafeteria business in Dubai requires planning, development, and compliance with government regulations. This means you must budget for the formation of your company. It is critical to understand that estimating the cost of your business setup is dependent on a variety of factors.
Opening a cafeteria in Dubai requires both time and financial investment. Hence, the costs of opening a cafeteria in Dubai will differ depending on the location, commercial space, number of employees, and other factors. Aside from planning the business and developing menus and pricing, it is also critical to consider the cost of governmental approvals and procedures.
You should note that several factors contribute to the cost of opening a cafeteria in Dubai. A breakdown of the various fees you can expect to pay is the following:
Reservation of a trademark.

Tasheel charges AED 620 for name reservation.

Tasheel charges AED 115 for initial approval.

MOA notarization costs.

Ejari charges (Tenancy Contract Attestation).

The basic fee for issuing a trade license is AED 6,000.

Fees for foreign trade names are AED 2,000.

AED 100 for a company stamp.

Fees for an immigration card (also known as an establishment card).
Costs not included:
Market fees are equal to 2.5 percent of the annual office rent.

Labor charges are filed.

Rental of a P.O. box.

Update the license with your contact information.
You should note that the cost of a cafeteria license in Abu Dhabi is similar.
8.1. Sharjah
The cost of a cafeteria license in Sharjah is AED 250–2500 (AED 100 for Approval, AED 100 for the Smart Card, and AED 50–2500 depending on your trade name).
8.2. Tea shop
The cost of a tea shop license in Dubai is between AED 140,000 and AED 200,000. They renew your trade license once a year by the Dubai Department of Economic Development (DED).
8.3. Restaurant license
The final step before opening your restaurant is to develop a proper financial plan to keep track of your spending. This must include the cost of the restaurant, the cost of staffing and equipment, the cost of the license, and so on. You must prepare a rough estimate of all expenditures and investments. Aside from that, you should consider the following costs:
The local sponsor fee is approximately AED10,000 per year.

DED trade license fees range between AED10,000 and AED12,000.

AED 8,000 for labor and immigration registration.

Rent for restaurant premises – AED 60,000 and up (varies by location).
In addition, in this article, you can learn about how to get a restaurant license in Dubai.
9. How can Connect FZ help you cover all the fees for your cafeteria license in Dubai?
Now, you aware of the costs of a cafeteria license cost in Dubai. However, there is still so much to know about the cafeteria business. Therefore, if you want to invest in this sector, you will need experts by your side. Among the many things we can do for you, we can help you find a small cafeteria for sale in Dubai for you to start.
In additio to this, we also offer you a variety of business-related solutions that will help your new company thrive.Take a look at our value-added services to learn more.

Are you looking for more information regarding the costs of a cafeteria license in Dubai? There is no need to worry anymore. Call us at +971 43 316 688 or write us an email with all of your concerns at contact@connectfz.com. Reach out to us today and get all the answers you need! Contact us.
Also, do you need a change in your professional life? We can offer you the job of your dreams today on thetalentpoint.com. Then, apply for one of the many options we have to offer you. Send your CV via email at contact@thetalentpoint.com where we will carefully review your CV.