alsoBecause Dubai is said to have the lowest physician-to-patient ratio, the healthcare and medicine industry has a lot of room for growth. Dubai's well-established network has stimulated rapid growth in the medical sector; thus, this makes it the best place in the UAE to begin offering medical services and facilities. This is why many are currently looking for help on how to establish a medical center in Dubai.
In this article, you will learn how to set up a medical center in Dubai. Dubai remains a leader in attracting foreign investment due to open, effective investment laws, robust legislation, and a healthy environment that fosters growth. Let us observe:
Differences between a hospital and a medical center
How is the healthcare industry in Dubai?
Healthcare City in Dubai
Dubai Healthcare City Authority (DHCA)
How do you open a medical center in Dubai?
Licensing of medical centers
Requirements for registering a medical center in Dubai
Opening a medical center in Dubai: What you need to know
Documents required for registering your center in Dubai
Dubai's healthcare regulatory authorities
How can Connect FZ help you?
1. Differences between a hospital and a medical center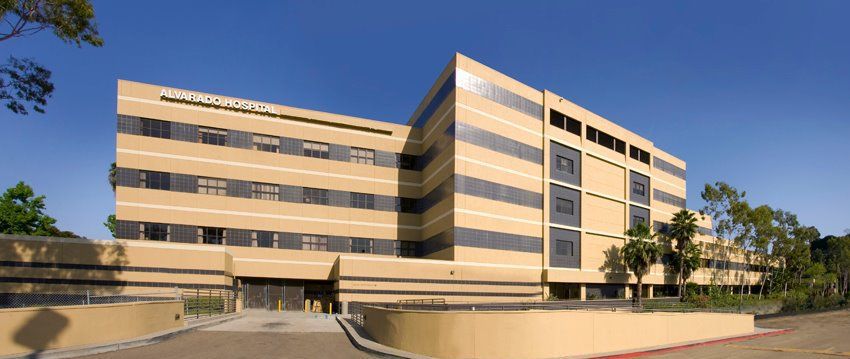 The study was surprising because, in recent years, hospitals have frequently rebranded themselves as medical centers;  fearing that the term "hospital" would become obsolete. They should not have made the switch, it turns out.
Therefore, medical centers in Dubai and hospitals are the same thing. Both can provide a wide range of medical services, including:
Specialists.
Emergency treatment.
Primary care physicians.
Surgeons.
According to the consumer survey, 61 percent of respondents believe that hospitals offer a broader range of services than medical centers. More than half of those polled, 52 percent, believe that hospitals provide better care than medical centers.
So, it is clear that customers are perplexed and do not know what the term "medical center" means. To many people, this is similar to a clinic; i.e., a place where you can get basic primary care without the extra services that a hospital provides.
2. How is the healthcare industry in Dubai?
Without a doubt, the Dubai government has provided tremendous support to the healthcare industry for the construction of world-class healthcare facilities. This allows international players to create the necessary infrastructure, programs, and state centers.
With world-class hospitals, laboratories, and research centers, Dubai's healthcare infrastructure has reached new heights in recent years. As a result, people in the UAE frequently use private healthcare facilities; this is because they prefer to live at a high standard of living and do not hesitate to have a decent medical facility at the right price.
Hence, the industry has evolved from a primary healthcare support system to a full-fledged, high-tech healthcare system that provides complete programs with cutting-edge medical devices; advanced research techniques; and international procedures to provide the best healthcare services in the UAE.
2.1. More details
The UAE's healthcare structure consists of general public healthcare programs for nationals that work in tandem with a network of private medical centers and clinics that provide specialized medical services to ex-pats and residents.
Hence, all medical institutions and clinics work together to provide round-the-clock medical assistance to a wide range of individuals; also including UAE citizens and foreigners who come to the UAE to work, research, or participate in business or investment activities.
3. Healthcare City in Dubai
Dubai Healthcare City is a custom-built area with distinct rules, business-friendly regulations; and tax breaks for companies operating in the area seeking to expand in the healthcare industry. So, Dubai Healthcare City was established in response to the Ruler of Dubai's proposal to create a separate zone for medical services and industry.
Additionally, the area is conveniently located near the Sheikh Zayed Rashid Highway and the Wafi Center; and it is easily accessible via the green metro line. DHC is regarded as the world's most extensive healthcare area, operating under free zone laws and various business-friendly regulations.
So, the region is divided into two phases, with Phase 1 covering nearly 4,1 million square kilometers; and Phase 2 covering roughly 22 million square kilometers. Currently, they are building Phase 2 with infrastructure to encourage healthcare and wellness businesses to begin DHC operations.
4. Dubai Healthcare City Authority (DHCA)
The Dubai Healthcare City Authority is in charge of establishing the DHC Free Zone. The DHCA is responsible for upholding zone standards, promoting facilities, and developing regulations. In addition, the DHCA is in charge of enterprise registration in the region; as well as issuing licenses and permits to companies, agencies, centers, and hospitals operating in the zone.
5. How do you open a medical center in Dubai?
Starting a healthcare business in Dubai is a great way to succeed in the country from a business standpoint; as the country's doctor-to-population ratio is significantly low.
Hence, specialists, physicians, and medically trained practitioners will set up clinics to provide general medical care; as well as specialized medical services in pediatrics, maternity, gynecology, and radiology.
It also provides a wide range of other medical services based on their area of expertise. The Dubai Healthcare Authority was established in 2007 to oversee and manage all medical professionals, hospitals, centers, and other medical network operators. Thus, anyone wishing to open a medical center in Dubai must therefore obtain DHA approval.
6. Licensing of medical centers
It should be noted, however, that the medical profession and healthcare facilities are highly regulated; thus, the company's owner must have sufficient credentials for the profession recognized in the UAE.
Hence, the country permits medical centers to treat or sell Allopathy, Siddha, Unani, Ayurveda, Chinese Medicine, and other types of approved medical procedures to patients.
According to the procedure, the business owner must obtain special permits from the DHA by complying with all laws, regulations, and enforcement imposed by government authorities and agencies overseeing medical services in the UAE:
Specifications for establishing a private clinic/medical center/facility/hospital.
Beginning the procedure for establishing a private clinic/medical center/facility/hospital.
Setting up a private clinic/ Center/Facility/Hospital
Center/Facility/Hospital Operating Fees.
7. Requirements for registering a medical center in Dubai
Before establishing a clinic or medical center in Dubai, you should be aware of the necessary conditions that you must meet. Because the healthcare sector in Dubai is highly regulated, all organizations involved in opening a healthcare facility, treatment center, or private hospital must obtain separate licenses and approvals from the government.
Later on, you will need to understand the DHA's standards and procedures; they allow only trained professional workers to apply for licensure and start a healthcare sector in the country.
7.1. Individual medical center requirements
A potential business investor must have a legitimate medical degree and be accredited by international medical organizations or the UAE Healthcare Authority; this performs medical practitioner tests to determine their skills and qualifications.
Thus, you should choose a director for your business entity who meets the requirements for clients who lack legal, medical, and other credentials. In turn, operating a specific type of medical facility has specific requirements based on the type of operation.
It should be noted that a large number of permits, permissions, and authorizations are required before using your medical center in Dubai.
7.2. Medical center space requirements
In terms of space, there are specific requirements for creating clinics, medical offices, centers, and hospitals. The size of patient rooms, waiting halls, finishing, service areas, equipment, and specifications for protection, lighting, and electrification regulations must be strictly enforced by the authorities.
8. Opening a medical center in Dubai: What you need to know
After deciding to open a medical clinic, you will need to take specific steps to obtain licenses from the Dubai Healthcare Authorities; permission from the Dubai Department of Economic Development (DED) to open a facility, as well as similar fees from the Free Zone Authorities.
8.1. Create and register your company name
Firstly, you must choose a name for your company. The trade name or brand name under which the medical services business enterprise is to be formed must be designed by the business owner.
In the UAE, the naming of the company must comply with the naming rules and regulations; they require the individual not to use an illegal nomenclature when naming the brand.
Hence, to avoid trademark issues, the trade name must not attempt to mimic, duplicate; or establish an identity based on established healthcare companies operating in the country. If an investor or business owner chooses a trading name, the investor must apply online with the DED to reserve the trade name.
Therefore, once you register the title with the authorities, you will begin the subsequent procedures.
8.2. Obtain preliminary approval from the DED
After registering your trade name with the DED, a business owner can now apply to the DED for preliminary approval for the establishment of a private clinic or private hospital. The business owner must now request the necessary documentation, along with his passport.
Secondly, the appropriate registered layout design or plan of the medical center must be forwarded to the Dubai Municipality for approval.
8.3. Apply for and receive DHA approval
After submitting your DED approval application, you must wait a few days to receive your DHA approval certificate.
8.4. Submit the necessary documents
You, as a business owner, must provide all records to the authorities. The documents include the following: Memorandum of Association, the lease agreement, and others to help with the medical facility's registration process.
8.5. Obtain final approval from the DED
You must prepare the documents for final approval. Along with the registration fee, a photocopy of the original license and registration fee is required. The authority of the DED grants the final trade license:
The owner will issue a no-objection certificate (NOC) to the Medical Director.
A list of medical directors and healthcare experts.
A legal lease for the property.
The following is a list of the Chiefs of Medicine and Health Professionals.
A legal lease for the property.
8.6. Obtain your Medical License from the DHA
The final step in obtaining a medical license is to create an account on the DHA portal to obtain the DHA license. Thus, to obtain the permit, the owner must provide the names and contact information of all medical practitioners and contractors employed by your company. Thus, you should wait for the DHA to verify all of your documentation before starting a medical hospital or facility.
9. Documents required for registering your center in Dubai
A copy of the DED or free zone Authority's approval letter for the trade name.
A copy of a DED or Free Zone Authority Land Registration Certificate containing the land plot number.
Schematic layouts and sketches in AutoCAD format displaying proposed floor plans and layout designs for each space/area with specific room measurements and services labeled.
Feasibility studies have been completed for major projects (hospitals, daycare centers, fertility clinics), and the owner/partners have signed a business plan for other projects such as outpatient clinics and rehabilitation centers.
They also require a copy of the passport for non-residents with a residency permit.
Proposal letter from the owner/partner or director with attorney's power
Identification card for the UAE
The Dubai Healthcare Authority (DHA) is in charge of:
Regulating the course.
Developing and enforcing rules.
Designing healthcare policies.
Managing the Dubai Emirate's government healthcare facilities.
Hence, the DHA's primary objectives are to maintain control over Dubai-based medical practitioners, hospitals, clinics, and other allied healthcare service providers; while managing their operations to ensure the highest standards. So, anyone in Dubai who wants to start a medical service or support business will be able to set up and create their activities.
Without a doubt, the Dubai government is making significant efforts to provide the best healthcare facilities and to establish Dubai Healthcare City as the world's healthcare hub.
11. How can Connect FZ help you?
When you work with a reputable business partner like Connect FZ, the process of forming a company becomes much easier. We are well-versed in the laws governing employment, corporate leasing, residential licenses, licensing procedures, money, dispute resolution, and so on; and we know who to contact and how.
Hence, we take care of the entire business setup burden in the medical center; along with decision-making and business planning, without making customers concerned about the extensive company formation formalities or the bureaucratic red tape.

Would you like us to assist you and help you open a medical center in Dubai? If you want to work with the best partner in the UAE or if you have any additional questions, you can email us at contact@connectfz.com or you can call us at +971 43 316 688. Contact us!
In addition, you can go to thetalentpoint.com to find great job opportunities. You can also send your CV to contact@thetalentpoint.com.